Explore the resources below to help you highlight the importance of Medicaid.
Storybook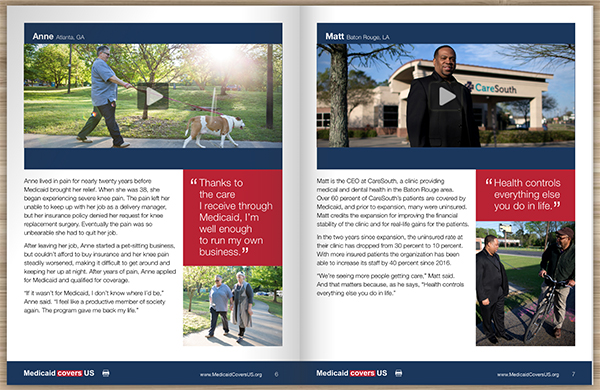 Flip through our interactive storybook or download the full PDF to read and watch videos about the value of Medicaid for us, our friends and our neighbors.

Messaging Toolkit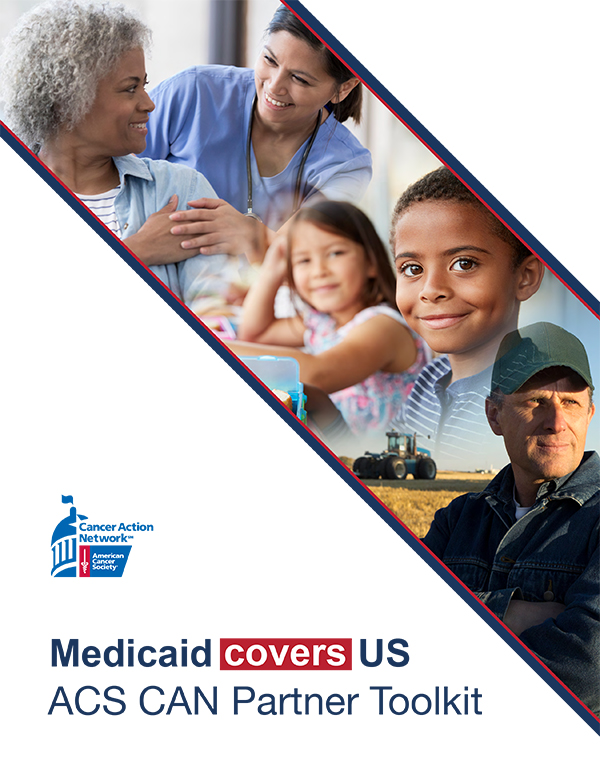 The resources in this toolkit are designed to help you join our effort to elevate the positive impact of Medicaid. Together, we can show the critical role Medicaid plays, not just for beneficiaries, but on communities and our nation.
   Infographics          

 

 

 

 

 

 

 
Social Graphics

 
 
 
Additional Resources
Medicaid Covers US Project Overview
This document provides an overview and answers to frequently asked questions about the Medicaid Covers US project.
Medicaid 101: Health Insurance for Low-Income Americans
This document provides and introduction and overview of Medicaid.
Medicaid Covers US Polling Memo
In April 2019, ACS CAN released polling data demonstrating that there is strong support for the Medicaid program. Included in this memo are the key findings from this research.
Medicaid: Ensuring Access to Affordable Health Care Coverage for Lower Income Cancer Patients and Survivors
Policy Resources