If we are to succeed in our mission to end suffering and death from cancer, it won't just happen in the doctor's office or research lab. This movement must start at the statehouse and in Congress. And, it will be led by volunteers - regular people whose lives have been impacted by cancer - rallying together to demand change from their elected officials.
We are the organization empowering volunteers to do just that - influence change and impact the future of cancer. From gaining dramatic increases in funding for cancer research to ensuring all Americans have access to cancer care, our work is saving lives and leading to new innovative breakthroughs in how to fight this disease.
Evelyn Saavedra leads our volunteer action team in Denver, Colorado. She loves her work and the impact it has in helping end suffering and death from cancer. Now, she wants to tell you why it's so easy for you to do it, too.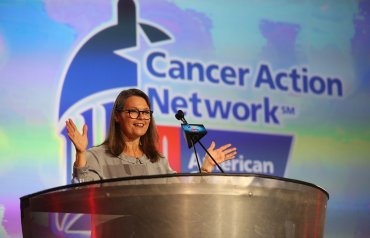 Our staff and volunteer leadership are committed to leveraging advocacy to end suffering and death from cancer.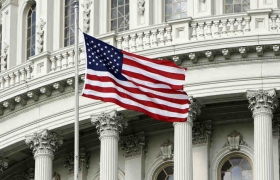 The work of our staff and volunteers has contributed to enormous legislative accomplishments at every level of government.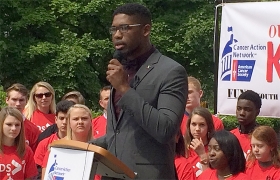 We hold rallies, media events, Days at the Capitol, policy forums and other exciting events in every state across the country. 
Join Us! We Can't End Cancer Without You!