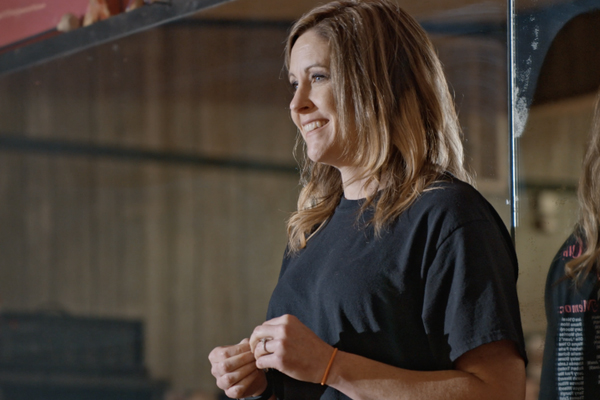 Adrea owns her own dance studio, is the single parent of two young children, and goes to school full time. Before she became a small business owner, she had always had jobs that offered health insurance. But when she moved back to Centre to be closer to family and open her studio, she was suddenly left without access to health insurance.
Adrea makes too much money to qualify for Medicaid and too little to purchase private health insurance. "I have a family to support," she said. "I have my studio bills and then I have my house bills. Medical insurance for a small business owner is very hard."
Adrea hasn't had a check-up in about five years. With a family history of cancer, she's worried that she hasn't gotten the screenings she needs. "If I were to get sick and couldn't go to work, there's no one to come in and teach my classes for me. I just have to pray: please don't let me be sick."
"I know there are other people affected in the same way," Adrea said. "We work hard. It's not like I'm out here trying to not work and to not pay my dues. I just would like a little bit of help. Just raise the bar so that way I can afford to get myself healthcare."
Want to see more of Adrea's story? Watch On the Edge: Health Care in Alabama, a short film featuring community members and health professionals from across North Carolina sharing their challenges and triumphs as they strive to take care of themselves, their families, and their communities.