Coalition Praises Legislature's Cigarette Price Increase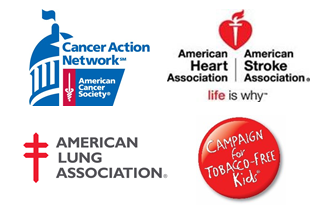 OKLAHOMA CITY – In response to the bill that would implement a $1.50 price increase to each pack of cigarettes sold in Oklahoma, a coalition of leading national, state and local health organizations issued the following statement:
"The Legislature has given Oklahoma what it needs to improve health across the state – a meaningful price increase on cigarettes. We hope that Gov. Mary Fallin will move quickly to sign it into law.
"This increase will curb use of tobacco products while creating much-needed annual revenue for our cash-strapped state. Significantly raising the price of tobacco decreases the number of youth who start smoking, increases the number of smokers who quit, cuts health care costs, and reduces deaths from lung and other cancers, heart diseases, strokes and other preventable, chronic diseases.
"The American Cancer Society Cancer Action Network, American Heart Association, American Lung Association, The Campaign for Tobacco-Free Kids and Americans for Nonsmokers' Rights advocated for a $1.50 cigarette price increase that would improve Oklahoma's health and financial outlook. Cigarettes cost the state more than $1.62 billion in direct medical costs and $2.1 billion in lost productivity every year. When Gov. Fallin signs the bill, the state will finally begin to recoup those losses and can look forward to a healthier population."
###
More Press Releases About
Senior Specialist, Division Media Advocacy