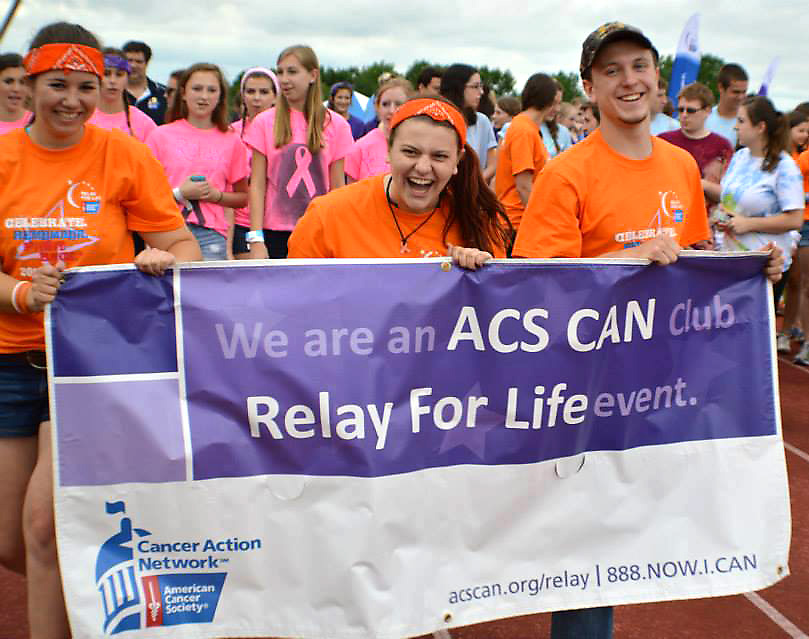 Thank you for helping us bolster our advocacy work on your college campus.  These materials should give you all the tools you need to make your work a huge success. Please don't hesitate to reach out to your staff partner if you have any questions or additional needs. 
And, of course, thank you for all you do to help end suffering and death from cancer.
Childhood Cancer Campus Advocacy Materials
CAC and ACS CAN fight Childhood cancer materials
This one pager details all the resources available to bring this campaign to campus.
5 Ways to Get involved
We want you to be creative when you bring this campaign to campus but here are a few ways to get started.
Membership Form
Use this form to collect membership information when someone joins ACS CAN. They can pay for their membership with a credit card, check or cash
Petition
Lawmakers need to hear from you!  Help your fellow volunteers make their voice heard by sharing this petition at your event.  We need Congress to support increased funding for cancer research and prevention.
STAR ACT Social Media Sign
Survivors and caregivers write your name, location, type of cancer, and message to congress. Take a selfie and tag your lawmaker on social media
Laptop sticker
This giveaway item can be used to remind students that they supported the 2017 STAR ACT. ACS CAN staff can orders these on the materials website.
ACS CAN and Childhood Cancer
Find out more about childhood cancer and waht ACS CAN is doign to make it a priority here.
Childood Cancer Research Highlights
Learn ways the American Cancer Society is supporting Childhood Cancer Research.
Funding the STAR Act
Details about the next steps for this newly passed legislation.  
2018  Materials