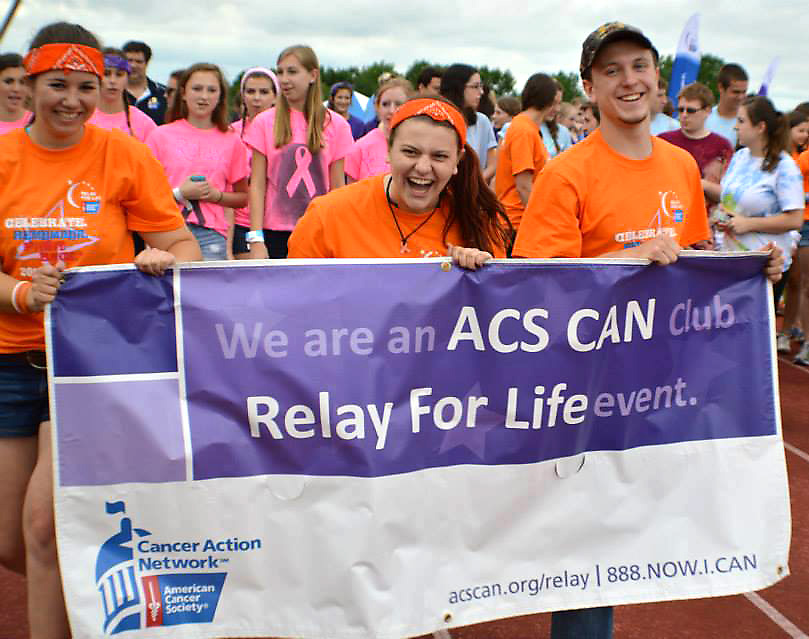 Thank you for helping us bolster our advocacy work on your college campus.  These materials should give you all the tools you need to make your work a huge success. Please don't hesitate to reach out to your staff partner if you have any questions or additional needs. 
And, of course, thank you for all you do to help end suffering and death from cancer.
Materials  
ACS CAN Global Cervical Cancer Campaign Campus Materials:
Your campus can help us virtually take action and help save lives. Cervical cancer is the leading cause of cancer death for women in 42 lower and middle income countries. Learn more by watching this video. Text COLLEGE to 40649 to take action now. 
ACS CAN needs your help growing its grassroots power. Get your committee to join ACS CAN! Talk to your teams of advoacy and host a memembership drive on campus.
Help ACS CAN secure more federal cancer reserach funding by collectign petitions at your next tableing event. 
ACS CAN Lead recruitment letter
Need help finding the perfect ACS CAN Lead for your campus event? Use this letter to help your recruitment efforts
ACS CAN Lead Recruitment Tip Sheet
Finding the right volunteer to champion your advocacy activities is an important first step to campus advocacy success. Use these tips to make recruitment easy.
Work towards this high-level recognition by integrating ACS CAN into the work you are doing to fight cancer on campus.
State Day at the Capital Professor letter from staff person
Need help getting excused from class to attend the ACS CAN State Day at the Capitol? Work with your local staff person to get this letter signed and delivered.
State Day at the Capital Professor letter from student
Share with your professor all the good work you are doing for ACSCAN and get yourself excused from class for the State Day at the Capitol.
---