Lisa is an Oncology Nurse Navigator at Ascension Via Christi. One of her main roles is to help uninsured patients get colonoscopies: her hospital has a grant to pay for a certain number of people to get screened. But even with this charity program, there isn't enough funding to screen everyone, and every day, Lisa has to turn people away who desperately want colonoscopies. "People want to take care of themselves," she said.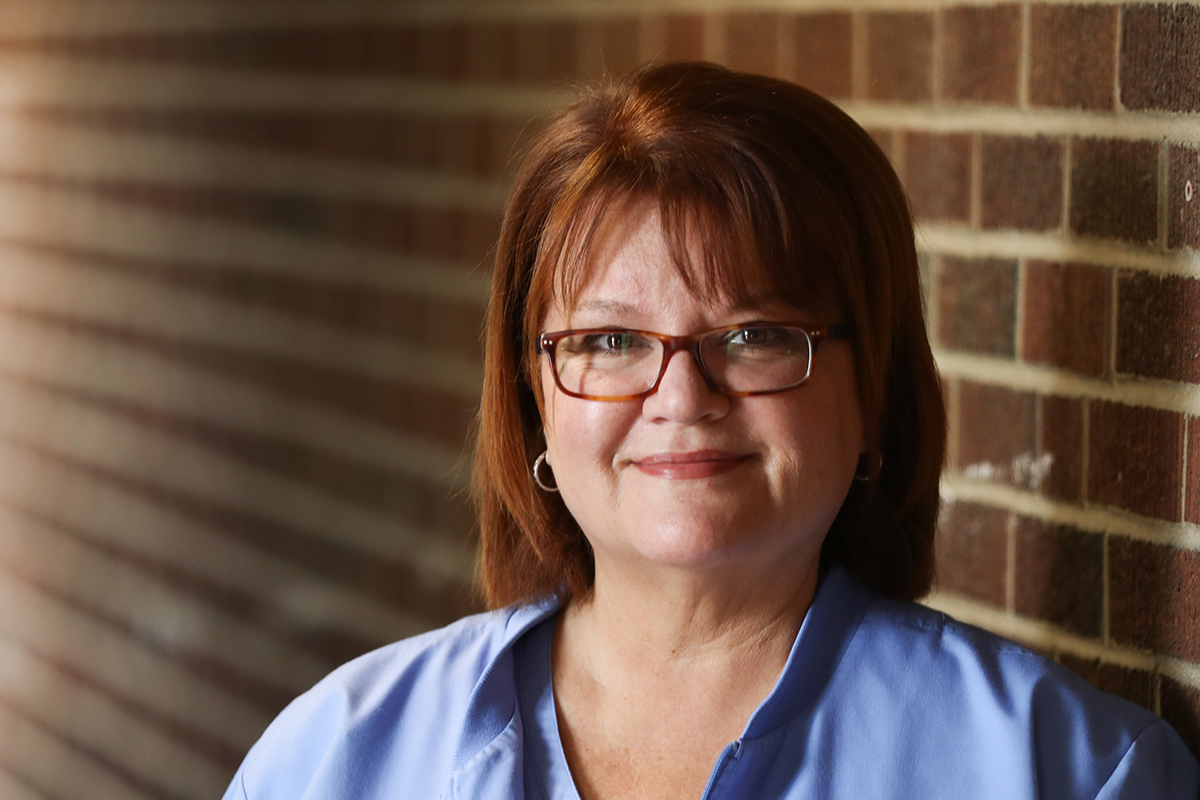 When people don't have access to health insurance they don't have access to basic screenings that could help them avoid a devastating diagnosis.
Lisa knows how important colonoscopies are, not just from her job, but from her personal experience as well. When she turned 50, she got the recommended colonoscopy which found polyps. She was able to get them removed before any became cancerous and didn't have any further complications. But her brother-in-law, who was uninsured when he turned 50, did not get the recommended screening and several years later went to the hospital with severe bleeding. He was diagnosed with advanced colon cancer. If he had insurance, the pre-cancerous polyps would likely have been caught before they resulted in cancer.
Lisa believes that if more people had access to Medicaid, the rate of colon cancer would significantly decrease. More people would get screenings and be able to catch pre-cancerous polyps early, preventing unnecessary pain, suffering and expensive cancer treatments.
---
Special thanks to Catholic Health Association of the United States for their partnership.