Local Attorney Philip R. O'Brien Named to American Cancer Society Cancer Action Network National Board of Directors
Milwaukee, WI – September 25, 2019 – Milwaukee attorney Philip R. O'Brien has been named to the national Board of Directors for the American Cancer Society Cancer Action Network (ACS CAN), the advocacy affiliate of the American Cancer Society (ACS). As a member of the Board, O'Brien will provide leadership and guidance for ACS CAN, which supports evidence-based policy and legislative solutions designed to eliminate cancer as a major health problem.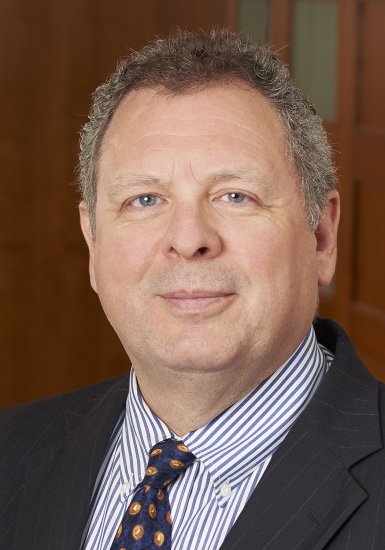 Based in Washington, D.C., ACS CAN leverages volunteers across the country to educate elected officials on critically important cancer-fighting policies, shaping the outcome of local, state, and federal legislation that saves lives through support for cancer research, prevention, and treatments.
"We are exceedingly fortunate to have someone as dedicated and distinguished as Phil serving on our Board of Directors this year," said ACS CAN President Lisa Lacasse. "Phil has a deep commitment to our mission and is an unrelenting champion of policies that will help us get the upper hand on this devastating disease."
A long-time ACS volunteer, O'Brien's first involvement with ACS began when he joined the Milwaukee, Wisconsin, law firm of Reinhart Boerner Van Deuren in 2005, participating in the firm's Making Strides Against Breast Cancer team. An original flagship sponsor since 1995, Reinhart and its employees have raised more than $500,000 for Making Strides in the past two decades. O'Brien became chair of Reinhart's Making Strides team in 2010.
O'Brien has also been a member of the American Cancer Society's Wisconsin Leadership Board since 2011, serving as its chair from 2014-2015. He served as a member of the ACS Midwest Division Board of Directors from 2016-2018. O'Brien is currently the ACS CAN Ambassador Constituent Lead (ACT! Lead) for Wisconsin Congressional District 4, guiding volunteer legislative advocates in the district. He recently returned from his third ACS CAN Leadership Summit & Lobby Day in Washington, D.C., where he joined 700 other cancer advocates urging Congress to take steps to make cancer a national priority and help end a disease that still kills more than 1,660 people in the U.S. every day.
O'Brien is a shareholder in Reinhart Boerner Van Deuren's Employee Benefits Practice, primarily serving Taft-Hartley clients across the U.S. He has a diverse background spanning all areas of the employee benefits and compensation spectrum and represents both single and multiemployer benefit funds governed by the Employee Retirement Income Security Act (ERISA). Reinhart is a nationally ranked law firm with nine offices and over 200 attorneys.
The American Cancer Society Cancer Action Network is making cancer a top priority for public officials and candidates at the federal, state and local levels. ACS CAN empowers advocates across the country to make their voices heard and influence evidence-based public policy change as well as legislative and regulatory solutions that will reduce the cancer burden. As the American Cancer Society's nonprofit, nonpartisan advocacy affiliate, ACS CAN is critical to the fight for a world without cancer. For more information, visit www.fightcancer.org.
More Press Releases About