Overall Cancer Costs are Rising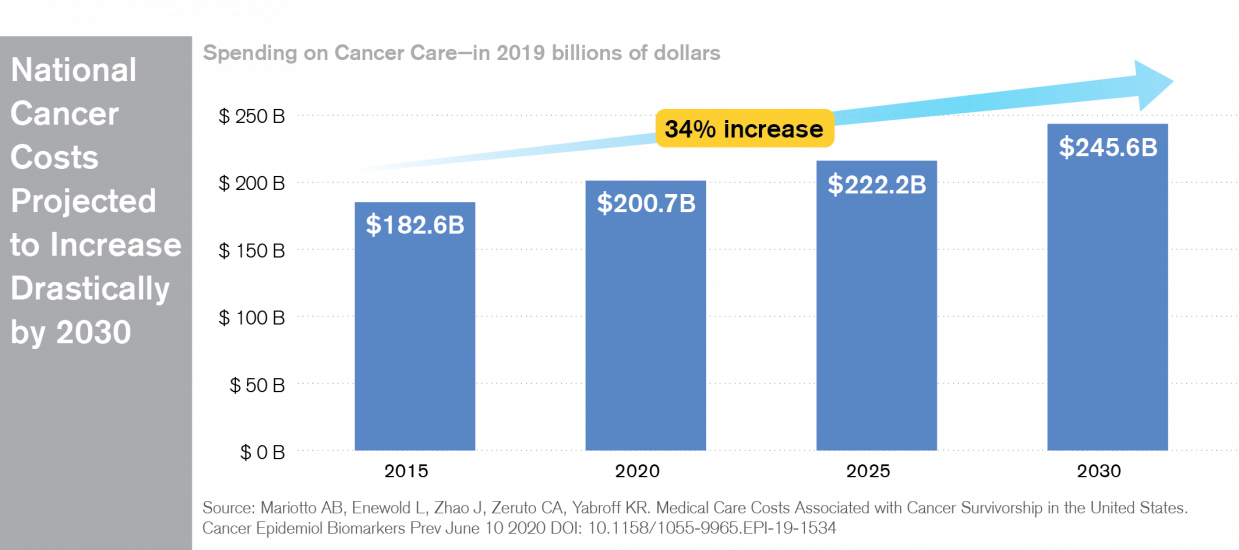 The Problem
The U.S. spent approximately $183 billion on cancer-related health care in 2015. This represents a signification portion of the total health care spending in the U.S. And it is expected to keep growing. By 2030 cancer-related health care spending is expected to reach nearly $246 billion. These high costs are paid by many people – individual cancer patients and their families, employers, insurance companies and taxpayers. 
ACS CAN Fights for Solutions
ACS CAN wants to ensure that all individuals can afford the right health care services at the right time, no matter where they are in their cancer journey. This includes preventive services, cancer screenings, cancer therapy and survivorship care. To make this happen, policymakers must focus on ensuring affordable access to insurance coverage and health care services, and reducing the overall financial impact of cancer for patients and families. Policymakers can also limit costs of cancer by pursuing policies that promote cancer prevention and early detection.
Read more about the costs of cancer care, drivers of those costs, and policy solutions to keep costs down.