One volunteer's commitment to palliative care
"Life keeps going."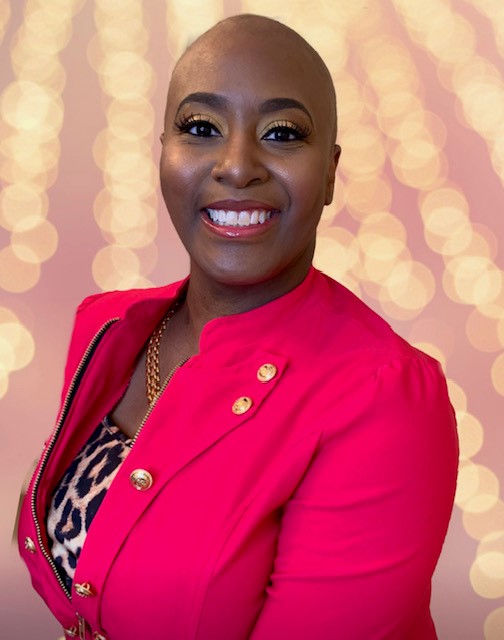 Ella knows cancer all too well. Diagnosed with leukemia at just age 11, she spent her entire teenage years in cancer treatment. Years later, she tragically lost her mom to cancer.
On June 21, Ella was one of 51 advocates from across 26 states to attend the 8th Annual Patient Quality of Live Coalition (PQLC) Grassroots Lobby Day in Washington, D.C., where they met with more than 50 Senate offices to urge lawmakers to support the Palliative Care and Hospice Education and Training Act (PCHETA).
If passed into law, people with serious, chronic illnesses like cancer – like Ella – would be offered palliative care services to improve their quality of life during and after treatment. Hospice and palliative care improve quality of life by treating the symptoms of serious illness. A palliative care team consists of professionals that work with the patient, family, and the patient's other doctors to provide medical, social, emotional, and practical support. Palliative care differs from hospice care in that patients can still pursue curative treatments while also receiving palliative care.
We spoke with Ella, an ACS CAN advocate who attended the PQLC Lobby Day about her experience.
How did you become involved with ACS CAN?
Ella became involved with ACS back in 2007 when she participated in Relay for Life at her college, Samford University. After participating in Relay for Life, she was introduced to the work of ACS CAN.
A cancer survivor herself, advocacy was a logical next step. Ella had been diagnosed with leukemia when she was 11, and she spent her teenage years undergoing treatment until the age of 19.
Years later, in 2020, Ella's mother was diagnosed with Stage IV breast cancer and passed away less than four months after her diagnosis.
In the short time between her mother's diagnosis and passing, Ella and her family were continuously in crisis mode. Her mother's diagnosis was so shocking that they couldn't focus on administering care. Her family was going by their experience from Ella's leukemia, and they didn't have the knowledge or training to do things differently. As caregivers, they felt ill-prepared to manage her symptoms.
"Our roles flip-flopped. My mother took care of me during my leukemia treatment, and now I wanted to take care of her," Ella reflects. Ella believes that if she and her family had had more training and access to palliative care services, they could have done more for her mother during her cancer diagnosis.
A few months later, amid processing her grief, Ella herself was diagnosed with breast cancer at the age of 34 and has been undergoing treatment ever since.
Why is quality of life important and why is it important to support PCHETA?  
Ella says "Even though we have a bad diagnosis hanging over our head, we are still people. We have lives to live and don't want to be treated differently. We want to continue to live and celebrate the way we did before."
 "Life keeps going, and there is so much living to do, even with a serious illness."
She continues, "Palliative care has a stigma to it, like you're giving up hope, but it doesn't mean that. Palliative care doesn't mean that death is imminent. That's why it's important for me to work to change the mindset of this term." Palliative care can greatly improve the quality of life for both the patient and caregivers. This bill is important because it would create a national public education and awareness campaign to educate patients and providers about the availability and benefits of palliative care as well as increase the level of education and training for healthcare professionals to better serve the patient and fulfill their needs.
Why should people get involved in advocacy? Do you have any advice for people getting involved for the first time?
Ella believes that advocacy is a way in which you can give back to your community. "When I attended my first lobby day in 2018, I felt encouraged to meet so many people who had experiences that were like my own. My family has been a tremendous support system, but there is an additional level of connection with someone who has gone through what you are going through. It's overwhelming, but also very encouraging. You may even make unexpected connections with lawmakers, as we did with Mississippi Senator Cindy Hyde-Smith, who had been an advocate for ACS CAN prior to getting into office."
Advocacy makes you realize that you aren't alone. There are so many people out there who have felt what you felt. You never know who you're helping. It could be your neighbor, a friend, or someone else in your community.
"As cancer patients, there is so much that we keep to ourselves because we want to protect our loved ones. We don't want them to know the depth of our emotional struggles, especially when we feel like giving up. That's why we need to make changes in policy. We need to give more support to patients and their caregivers." A cancer diagnosis, or any serious illness, doesn't just affect the patient, but the whole family.
"My mom was a big giver; my advocacy work is a way to give back and honor her. I do this work because I want more success stories."
Take action by urging your lawmakers to support the Palliative Care and Hospice Education and Training Act (PCHETA).