Rhode Island State Lead Ambassador
Paul Adam
Paul Adam is from Woonsocket and has been a volunteer with ACS CAN since 2018. He is a former Relay for Life of Northern Rhode Island volunteer. He served as the event Co-Chair for two years.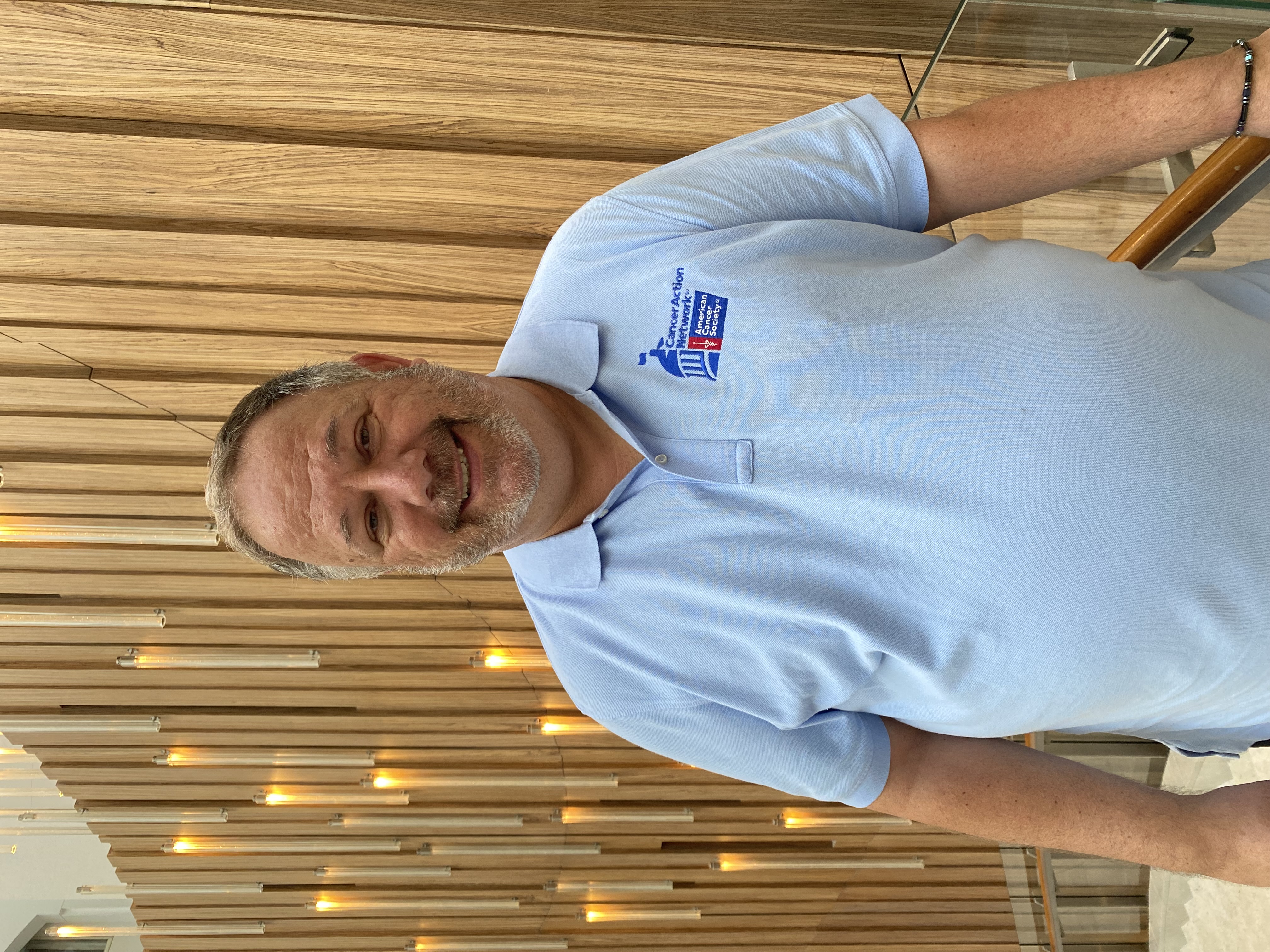 Why are you a cancer advocate?
While I personally have not been touched by cancer I have lost too many friends. Within my family I have a sister who is a breast cancer survivor and a brother who presently is fighting his own personal battle. Being a CAN advocate allows for my voice to be heard and gives me the opportunity to effect change not only for our state, but our nation and world. 
Why should others in your community get involved in ACS CAN?
I'm sure you have heard the saying "there is power in numbers." You too can have your voice heard and make a positive impact on the lives of others. It's as simple as signing petitions, writing letters, or taking part in other ACS CAN initiatives.  Come and join your voice with ours and let's make a mighty ROAR against cancer.
What is something unique about you and your state that you would like to share?
We are the home of Autocrat Coffee Syrup, great for making coffee flavored milk and ice cream shakes, often called "cabinets".  Our state motto is "Hope" which fits well with all that we do as CAN volunteers.
Want to join me in the fight against cancer? Fill out this form to sign up to be an ACS CAN volunteer in Rhode Island.