Missouri State Lead Ambassador
Mark Runyan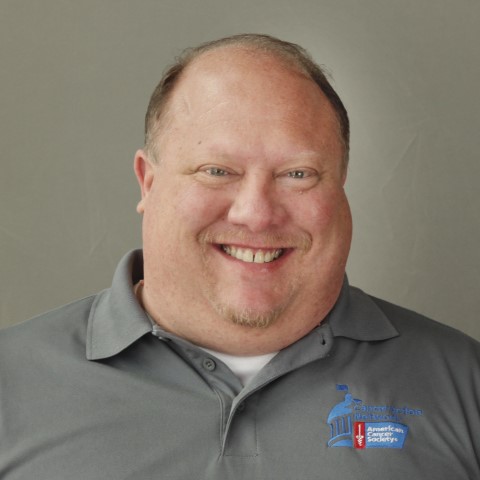 Mark Runyan has been a volunteer with ACS CAN since 2005 and worked with ACS in various capacities for over ten years. Beyond his work with ACS and ACS CAN, Mark also volunteers with Habitat for Humanity and enjoys planning events and parties.
What is your favorite memory from your time as an ACS CAN volunteer?
My favorite memory was going to DC as part of the Celebration on the Hill. I had the best time, met a lot of people, and was part of the beginning of ACS CAN. Being on the Mall with representatives from all 50 states and our US territories was awesome. Seeing the joy on the faces of everyone there and getting our trading cards to fill our Ambassador trading card books was a GREAT time!
Why should others in your community get involved with ACS CAN?
The people in my community should get involved to make our voices even louder and to help keep our elected official accountable for their actions! That is how we will increase funding levels for cancer research.
What is something unique about you and your state that you would like to share?
I believe the relationship between each of us ambassadors and our ACS CAN staff partner makes us unique. We all feel like we are a family. When we are all together, it is like a family reunion. We laugh, we cry, we hug. Lastly, we work hard to keep cancer legislation a top priority for our Missouri elected officials. When we are not together, we are texting each other or following each other on Facebook. The Missouri Ambassador delegation is the best!
Want to join me in the fight against cancer? Fill out this form to sign up to be an ACS CAN volunteer in Missouri.