Indiana State Lead Ambassador
Mary Kost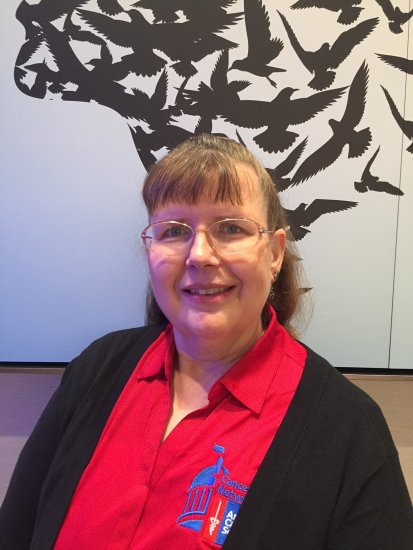 Mary Kost has been involved with ACS CAN since 2010 and with ACS since 1998. She has been recognized five times for her exemplary volunteer work, both locally and regionally. Mary is a commercial lines insurance manager and also volunteers with the Angels of Hope Cancer Support Group and is a member of the Cancer Support Group at Northside Christian Church in her town of New Albany.
Why are you a cancer advocate?
I am a cancer advocate to support cancer survivors and their caregivers and to be a voice for those who cannot speak for themselves.
What is your proudest accomplishment as an ACS CAN volunteer?
I am most proud of empowering others to use their voices to make a positive impact on legislation and make our communities healthier.
Why is being an ACS CAN volunteer important to you?
Being a volunteer is important because I can make a difference and have a positive impact on our lawmakers by letting them know how important ACS CAN's issues are to constituents.
Want to join me in the fight against cancer? Fill out this form to sign up to be an ACS CAN volunteer in Indiana.