District of Columbia State Lead Ambassador
Brandon Hughes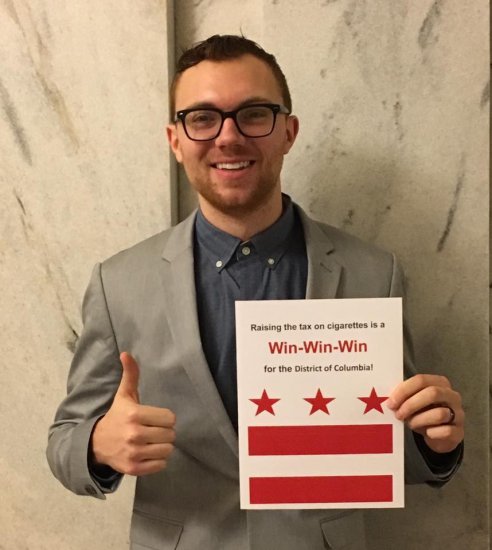 Brandon Hughes has been involved with ACS CAN since 2016 and with ACS since 2014. As a student, He is also involved with the ACLU of DC and with Action on Smoking & Health. Brandon says his proudest accomplishment is getting the tobacco tax increased in DC.
Why is being an ACS CAN volunteer important to you?
Being an ACS CAN volunteer gives me the opportunity to make a positive impact on the lives of people across my city and this country, in honor of the loved ones that I have lost to cancer.
Why should others in your community get involved in ACS CAN?
The public health policies that ACS CAN addresses are of concern to all of us. In order for progress to be made, lawmakers need to know that their constituents care about these issues.
What is your favorite memory from your time as an ACS CAN volunteer?
My favorite memory is attending the ACS CAN Leadership Summit and Lobby Day and being inspired by the awesome advocates who came from across the country.
Want to join me in the fight against cancer? Fill out this form to sign up to be an ACS CAN volunteer in the District of Columbia.