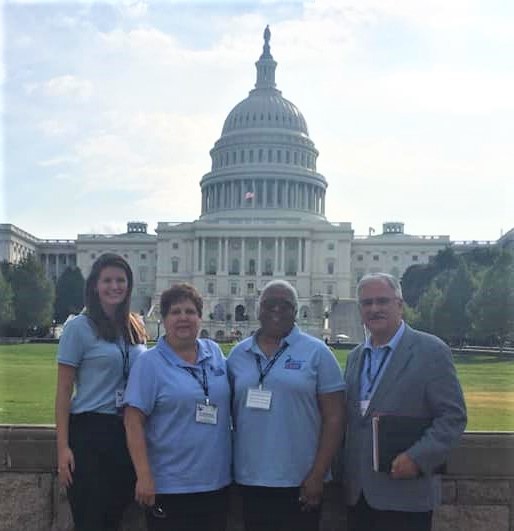 On September 10th, the American Cancer Society Cancer Action Network (ACS CAN) held its annual Leadership Summit and Lobby Day in Washington, DC. More than 700 cancer patients, survivors and their caregivers from all 50 states and nearly every congressional district attende. While in DC, volunteers met with their lawmakers to urge them to support legislation that will benefit cancer patients, increase access to screening and make cancer a national priority issue.
Are you interested in learning how you can be involved with the DC Volunteer Team?
We are looking for volunteers to join our team to get more involved in hands-on activities such as contacting our elected representatives, participating in community events, or helping to raise funds to continue the fight to eliminate cancer.
Being a volunteer team member is easy, fun, and super rewarding because you will be helping to ensure that our elected officials are doing everything in their power to reduce the burden of cancer.  I know it can be challenging to find the time to volunteer for causes you are passionate about. Any amount of time you are able to commit is valuable and will make a difference. 

Yes, I am interested in learning more about joining the DC Volunteer Team.