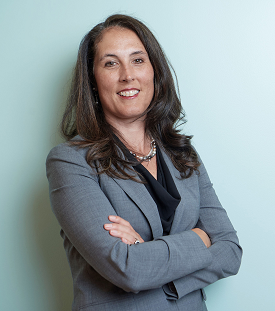 We are excited to announce that the American Cancer Society Board of Directors has selected Karen E. Knudsen, MBA, PhD, to be the next chief executive officer for the American Cancer Society and the American Cancer Society Cancer Action Network (ACS CAN). 
 
Dr. Knudsen comes to us from Thomas Jefferson University, where she serves as executive vice president of Oncology Services and enterprise director of the Sidney Kimmel Cancer Center, one of only 71 National Cancer Institute-Designated Cancer Centers recognized for its research and impact on patient outcomes. She holds leadership roles with some of the most important cancer entities in the nation. She is the president of the Association of American Cancer Institutes, and she serves on the board of directors for the American Association of Cancer Research and the board of advisors for the National Cancer Institute. She is also active in committees for the American Society for Clinical Oncology, in addition to serving on other academic and for-profit boards. Dr. Knudsen holds a bachelor's degree in biology from the George Washington University; a PhD in biological sciences from the University of San Diego; and an MBA from Temple University Fox School of Business.
 
The American Cancer Society Board of Directors was particularly impressed with the depth and breadth of her experience as an accomplished researcher, innovative healthcare executive, dynamic leader of a prestigious cancer center, and true thought leader in the fight against cancer nationwide. She also knows firsthand the critical role government and advocacy play in saving more lives from cancer. And, we are very proud to have selected the first female CEO in our history and the first scientific researcher to lead the American Cancer Society since 1945.
 
Dr. Knudsen begins her new position on June 1.