ACS CAN has volunteer action teams in over 400 communities across the nation. And they are filled with people just like you - ordinary Americans who are ready to dedicate a little bit of their time to fight against cancer.
Our highly organized volunteer program provides you access to trainings, tools and resources to amplify your voice and your impact. And, you get to do it with other volunteer advocates in your community who care just as much as you do.
In Rhode Island, our volunteer program is led by four passionate volunteers that care deeply about reducing the burden of cancer in the Ocean State.
Ryan Strik, State Lead Ambassador
Our State Lead Ambassador is the lead volunteer in the state. This volunteer plays a large role in the outreach to federal and state elected officials, recruiting and cultivating new volunteers, managing and mentoring the ACT Leads and serving as a spokesperson for ACS CAN.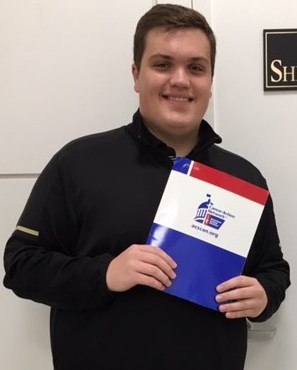 Ryan Strik is a senior at Bryant University in Smithfield, Rhode Island studying Politics & Law, Communications and Business Administration. After he graduates, Ryan hopes to use his degree to work in the government or nonprofit sectors. In addition to working at Button Hole, a non profit golf course and instructional facility in Providence, Ryan is a former intern of the Rhode Island State Government, and the Office of U.S. Senator Jack Reed. In February of 2017, Ryan attended his first volunteer meeting with ACSCAN RI and became deeply interested in the work being done. Not long after, he became a Legislative Ambassador, a position he would hold until moving to the Vice-State Lead Ambassador position this past March. His interest include general politics, policy and writing.
Paul Adam, Vice-State Lead Ambassador
The Vice-State Lead Ambassador is responsible for assisting the State Lead Ambassador in their duties. The Vice-State Lead Ambassador is generally the next in succession for the State Lead Ambassador position.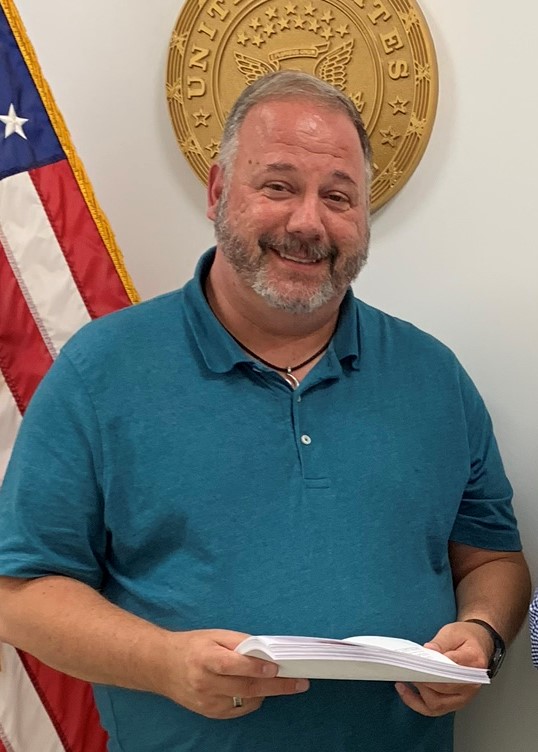 Paul began his involvement with the American Cancer Society, like many others who have lost a family member or friend, by joining his nieces on their Relay For Life team at their local community Relay. The event inspired Paul and hewanted to do more for Relay then just participate the day of the event.  In the Fall of 2015, he was asked to join the Event Leadership Team to help plan the 2016 event.  It was with that "yes" that he was introduced to the American Cancer Society Cancer Action Network, and became a member. He started to learn a little about what CAN has accomplished in the fight against cancer.  Every year he renewed his membership and became more interested in what more he could do for CAN. He continued to be an on the Event Leadership for Relay, and working with his ACS CAN staff partner, he led his Relay to becoming an ACS CAN Club event 2 years in a row, surpassing the required membership goal each year. He became an ACS CAN Legislative Ambassador and have worked fervently attending meetings, petition deliveries, State Lobby Days, other community relay events and recruiting people to become ACS CAN members.Outside of ACS, Paul enjoys being part of his church choir and singing. He also volunteer his time with their youth group. Paul is an avid Disney World visitor, enjoying the silly side of life. 
Joyce Dolbec, Ambassador Training Program Lead
The Ambassador Training Program Lead is responsible for assisting in training the new ambassadors that join the Rhode Island volunteer program.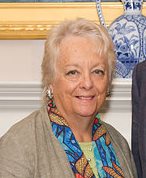 Joyce Dolbec has been a volunteer for the American Cancer Society since 1982. She served as our first State Lead Ambassador when the American Cancer Society Cancer Action Network was established in 2001, and has played a vibrant and critical role in the Rhode Island team ever since. Joyce has received too many awards to list along her journey, most notably the American Cancer Society St. George National Award, the Society's most prestigious volunteer honor. She plays an active role in the health community in Rhode Island, and brings with her to the organization an extensive knowledge of cancer control and health issues. Joyce now serves as the Ambassador Training Program Lead for Rhode Island, helping to guide the newcomers to the team with all of the advocacy knowledge that she has gained over the years.

Ambassador Constituent Team Leads
The Ambassador Constituent Team (ACT!) Leads are the key volunteer contacts for the member of Congress in their district, working with their SLA to recruit volunteers and manage and mentor their team. They also serve as the spokeperson for ACS CAN in their district in conjunction with the State Lead Ambassador.
Robert Bailey V, District 1 ACT! Lead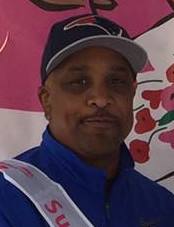 Robert was diagnosed with cancer in June of 2015, and as a recent survivor he now serves as the District 1 Ambassador Constituent Team lead. He has been a lifelong resident of Providence, RI and is a loving husband and father of two. Robert is a seasoned volunteer in the Providence community with experience at the YMCA, Mt.Hope Neighborhood Association and the Paul Cuffee School.


Ethel Ricci, District 2 ACT! Lead


 

Ethel is a retired secretary, wife and  a mother of two adult sons.  She joined ACSCAN when she lost a sister to cancer.  Her sister was the latest of many members of her family who had suffered and or died from cancer.  She also lost her father, brother, brother-in-law and niece to cancer.  For those fighting the disease the battle is difficult and it is difficult for loved ones to watch.  Ethel became angry and wanted to join the fight.  She joined ACSCAN with a website now aptly named FightCancer.org.