Keynote Speaker:
Dr. Whitney Jones, MD, Medical Advisor for GRAIL, Inc.
Dr. Whitney Jones is a Gastroenterologist, a former Clinical Professor of Medicine and current adjunct Professor in the School of Public Health and information services at the University of Louisville.  He is a founding member and currently serves as Chair of the Kentucky Colon Cancer Screening and Prevention Program Advisory Committee serving the un- and underinsured.   He is a 2020-21 alumnus of the City of Hope Intensive Course in Hereditary Cancer Risk Assessment and currently serves on the National Colorectal Cancer Round Table's Family History and Early Age Onset CRC Task Force.
In 2003, he founded and remains active in the Colon Cancer Prevention Project, a leading CRC information and advocacy organization focused on innovative acceleration of evidence-based screening including emerging biotech and logistics.  A major focus of the "Project" is advocacy around pragmatic state-based laws which lower barriers to access evidence-based CRC screening. Kentucky is the first state in the nation to mandate no cost sharing coverage for preventative evidence-based genetic panel testing for hereditary cancers including Lynch Syndrome.  These laws have resulted in Kentucky having the lowest barriers for CRC screening in the nation.  Kentucky has since more than doubled its screening rates (now 69.7%) and reduced colon cancer deaths by a third.
Dr. Jones joined the Grail Team in 2021 to advance multi-cancer early detection technology through education, policy and clinical pathways.
Panel Discussion: "Accelerating Progress in Idaho Through Innovation and Research":
Jay Larsen - Founder & CEO, Idaho Technology Council
Jay Larsen is founder and CEO/President of the Idaho Technology Council, a private sector organization focused on developing the innovative ecosystem in Idaho and helping technology in Idaho and the region start, grow, and thrive.  Larsen is a native Idahoan who obtained his BA from Brigham Young University and his MBA from Boise State University.  Telecommunication has been the industry where Jay has spend 22 years of his career, with start-up long distance companies and has managed and led teams with U S WEST Cellular, AirTouch Cellular, Qwest Communication, and Verizon Wireless in Idaho, Montana, Wyoming, New Mexico, and Utah.  During these 22 years, Larsen led teams pioneering new and implementing new wireless technologies and managed through several mergers and acquisitions.  He has served on a U. S. Congressman's staff as Director of Economic Development.   Jay's key areas of focus are organizational development, marketing, networks, innovation, and leadership.  He has served on several boards focused on helping further Idaho talent and the development of innovation.   Some of these boards are:  Idaho Workforce Development Council, Idaho Strategic Energy Alliance, Boise State University CS Industry Advisory Board, Boise State University Foundation Board, Boise State University College of Business and Economics Industry Advisory Board, INBRE Advisory Board, Idaho K-12 CS Leadership Team.  Larsen has coached several sports teams and lives in Boise, Idaho with his wife and two Jack Russell terriers.  They have been blessed with four sons.  
Cheryl Adams - MA co-chair, Idaho Bio Alliance of Medicine
Cheryl Adams is an accomplished chief fiscal and operations professional managing at the executive level with experience in private, state and nonprofits sectors. Cheryl is a global executive, she knows how to keep a company from stagnating. She knows that to move forward, businesses, just like individuals, must adapt.  As demands and technology change, businesses must be responsive if they are to remain viable.  Experience in managing and leading change to improve operations and fiscal management. Cheryl has demonstrated success at improving organization effectiveness, increasing revenue, and enhancing profit margins by leveraging business strengths and building strong collaborative teams. She is responsible for the overall financial management of the company, financial reporting, and transparency, and for multiple corporate functions including CFO, COO, Supply Chain Management, Inventory Control, and Logistics.  
 Mrs. Adams has extensive experience managing multimillion-dollar accounting, finance, and revenue operations. A dynamic leader, Mrs. Adams is accomplished in developing financial strategies that enhance organizational growth and maximize sustainability. Her expertise includes the design of short- and long-term financial plans, investment management, financial problem solving, corrective action plan implementation, and compliance.  
Mrs. Adams holds a Bachelor of Science in Accounting from the University of Arkansas and a Masters in Finance. She has served as a Board of Directors for As Directed Plus, Chair for the City of Meridian Chamber, Chair for Idaho Aerospace Alliance, Advocates of Family Violence, and is a member of the Treasure Valley CFO's.  Currently she is the Co-Chair of the Idaho Bio Alliance of Medicine, an organization advocating for the growth of Idaho's biomedical ecosystem, creating a unified voice for biomedical and health research in Idaho.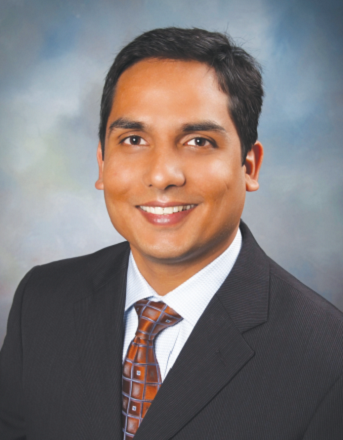 Krishna C. Alluri - MD Oncologist and Hematologist, St. Luke's Cancer Institute
Dr. Krishna C. Alluri is board certified in internal medicine, medical oncology, and hematology. He earned his medical degree from Gandhi Medical College in Hyderabad, India and completed his internal medicine residency at the University of Connecticut Health Center in Farmington. He completed his hematology and oncology fellowship at the University of Tennessee Health Sciences Center in Memphis, where he served as Chief Fellow. 
Carolyn Hovde Bohach - PhD co-chair Idaho Bio Alliance of Medicine
Carolyn Hovde Bohach has a B.S. and Ph.D. in microbiology from the University of Illinois and the University of Minnesota, respectively. She was a post-doctoral fellow at Harvard Medical School in the Department of Microbiology and Molecular Genetics. She has taught undergraduate microbiology, graduate Immunology, medical school biochemistry, and graduate-level scientific writing courses. Her laboratory studies the human pathogen E. coli O157:H7 and its reservoir in healthy cattle. Projects include basic science and the development of interventions to reduce the pathogen such as bovine vaccination, bacteriophage therapy, and on-farm management. She has authored more than 100 scientific publications. Dr. Hovde Bohach is a AAAS Fellow and is the recipient of numerous awards including the American Society for Microbiology Carski Foundation Distinguished Undergraduate Teaching Award, the University of Idaho Excellence in Research Award, the Taylor Award, the R. M. Wade Excellence in Teaching Award, the Alumni Award for Faculty Excellence, and the Gamma Sigma Delta Research Award. She is the Director of the NIH statewide Idaho INBRE Program and a University Distinguished Professor in the Department of Animal, Veterinary and Food Science in the College of Agricultural and Life Sciences at the University of Idaho.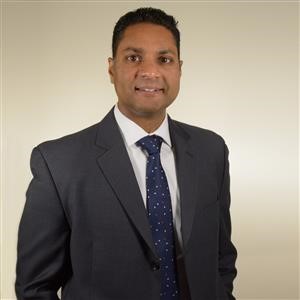 Mihir Patel - PharmD, Vice President of Pharmacy Services at PacificSource Health Plans
Mihir Patel, PharmD is Vice President of Pharmacy Services at PacificSource Health Plans. He is an experienced pharmacist with a career spanning over two decades across various pharmacy sectors including health plans, pharmacy benefit management (PBM), consulting, and retail pharmacy. In addition, he has a passion for improving efficiencies and outcomes through Healthcare IT (HIT), specifically, e-prescribing and EMR technologies. He spent his early career working on multiple federally funded projects testing e-prescribing standards and managing HIT initiatives. 
Prior to joining PacificSource, Dr. Patel was one of the initial employees establishing the medical management team at Oscar Insurance, a technology-based startup health plan headquartered in New York.  Before joining Oscar, he led various clinical and business development areas at EmblemHealth, Point-of Care Partners, MedImpact Health Care Systems, and Horizon Blue Cross Blue Shield of New Jersey.  Early in his career, he worked at multiple retail pharmacies eventually building and managing his own retail pharmacy.  
Mihir is a registered pharmacist, having graduated with Bachelor of Science and Doctor of Pharmacy degrees from Ernest Mario School of Pharmacy at Rutgers, The State University of New Jersey.  After graduation, he completed a Managed Care Residency at Horizon Blue Cross Blues Shield of New Jersey.  In his spare time, he enjoys hiking, skiing, exercising, and travelling with his wife, daughter, and labradoodle.  Mihir currently resides in Portland, Oregon. 
Closing Speakers:
Cody Wolf, ACS CAN State Lead Ambassador for Idaho
Cody has been a volunteer for the American Cancer Society and ACS CAN since 2011. During his undergraduate education at Boise State University, he became interested in researching cancer, and quickly joined the lab of Dr. Cheryl Jorcyk , evaluating breast cancer within the context of inflammatory proteins and how they promote metastasis. He is working towards his Ph.D in Biomolecular Sciences at BSU, and is currently the ACS CAN State Lead Ambassador for Idaho. 

Kristin Page-Nei, Idaho & Montana Government Relations Director, American Cancer Society Cancer Action Network  
During Kristin's tenure with ACS CAN in Montana, she has worked with partners to pass and sustain several public health policies including Medicaid Expansion, a statewide palliative care advisory council, numerous local and state tobacco policies, funding for breast and cervical cancer screening and treatment, funding for tobacco disease prevention and cessation, assured coverage for those participating in cancer clinical trials. She is excited to serve in her birth state as the Idaho Government Relations Director. Kristin continues to work on health equity policies including to improve access to health care and cancer prevention. She has her B.A. in political science from The University of Montana.  Kristin loves hiking, berry picking and exploring the outdoors with her family and friends.