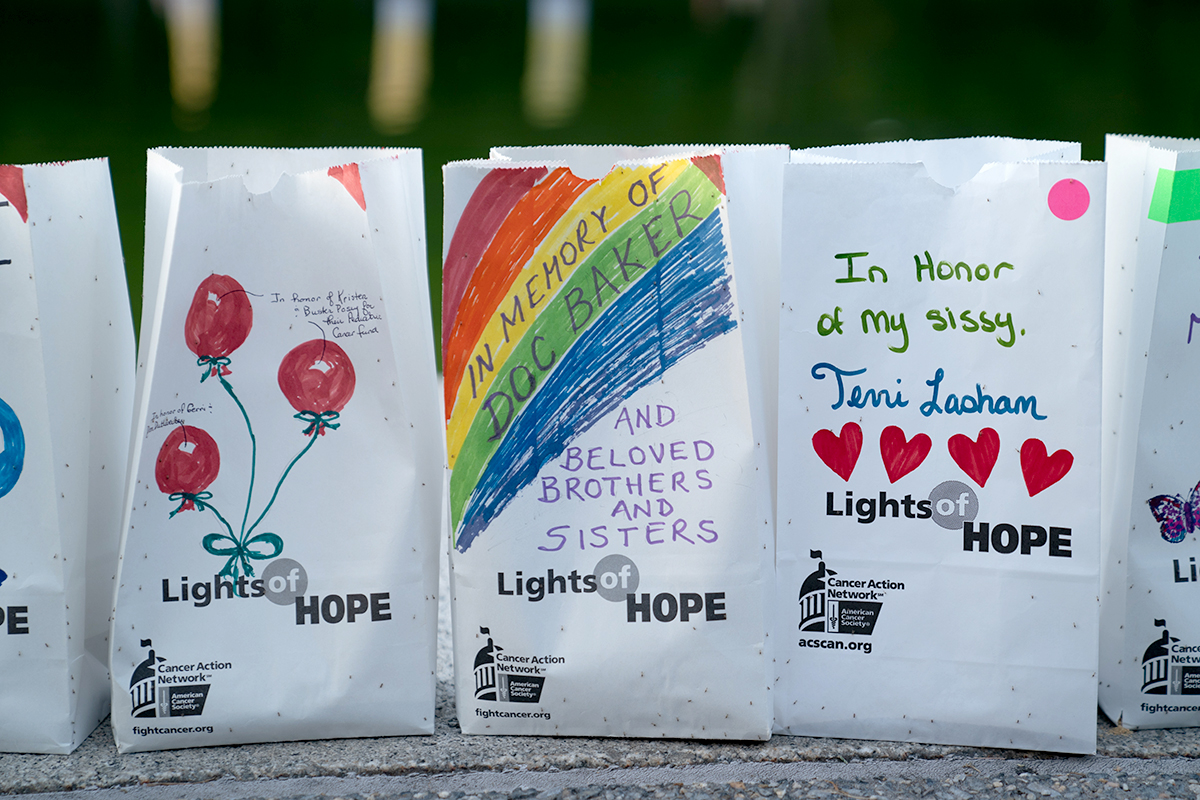 Imagine colorful, lit up bags, each hand-decorated with a person's name on them.  Now imagine hundreds or even thousands of them stretching out in front of you for as far as you can see. Some of those bags have pictures of people who have cancer. Some of them have hearts, or stars, or other pretty pictures drawn on them.
Every year, we light up tens of thousands of those decorated bags, called Lights of Hope. They help us honor people we love who have fought cancer or remember people we love who have died from cancer. Some of these Lights of Hope also help us honor helpers who have taken care of people with cancer in some way. 
Usually, we set up Lights of Hope in front of the Lincoln Memorial in Washington, DC. This year, because of coronavirus, we'll have them set up in front of people's houses all across America. 
In addition to honoring people who have been touched by cancer, Lights of Hope also helps ACS CAN raise money to do important work like meeting with elected officials, training our volunteers to be great advocates and hosting exciting and impactful events. You can help us.  It's easy to honor someone you love and help raise money to fight cancer! You can set up a unique CANRaiser fundraising page and ask your friends and family to donate a Lights of Hope for someone they love.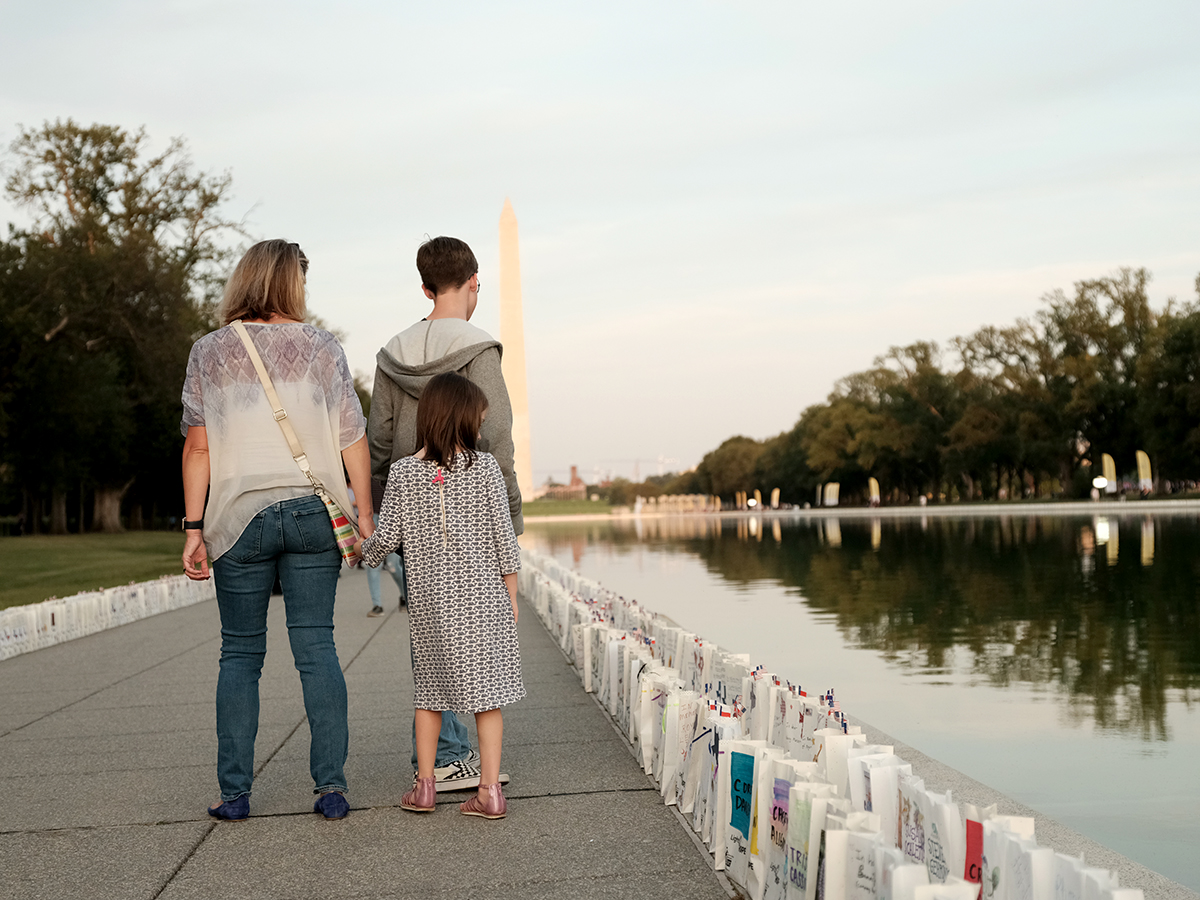 Here's how you can set up a CANRaiser page!
Go to www.fightcancer.org/hope and click "sign in or join." 
Register for 2020 Lights of Hope by using a parent's email.
Now the fun begins and you can customize your page. 
Add the Junior Cancer Fighter's name to the headline.
If the parents are comfortable you can add a picture to the page. It might be of you or someone you love who has or had cancer.
In the body of the page, share the Junior Cancer Fighter's story and why they are involved with Lights of Hope and ACS CAN. 
Check out these examples of kids' CANraiser pages: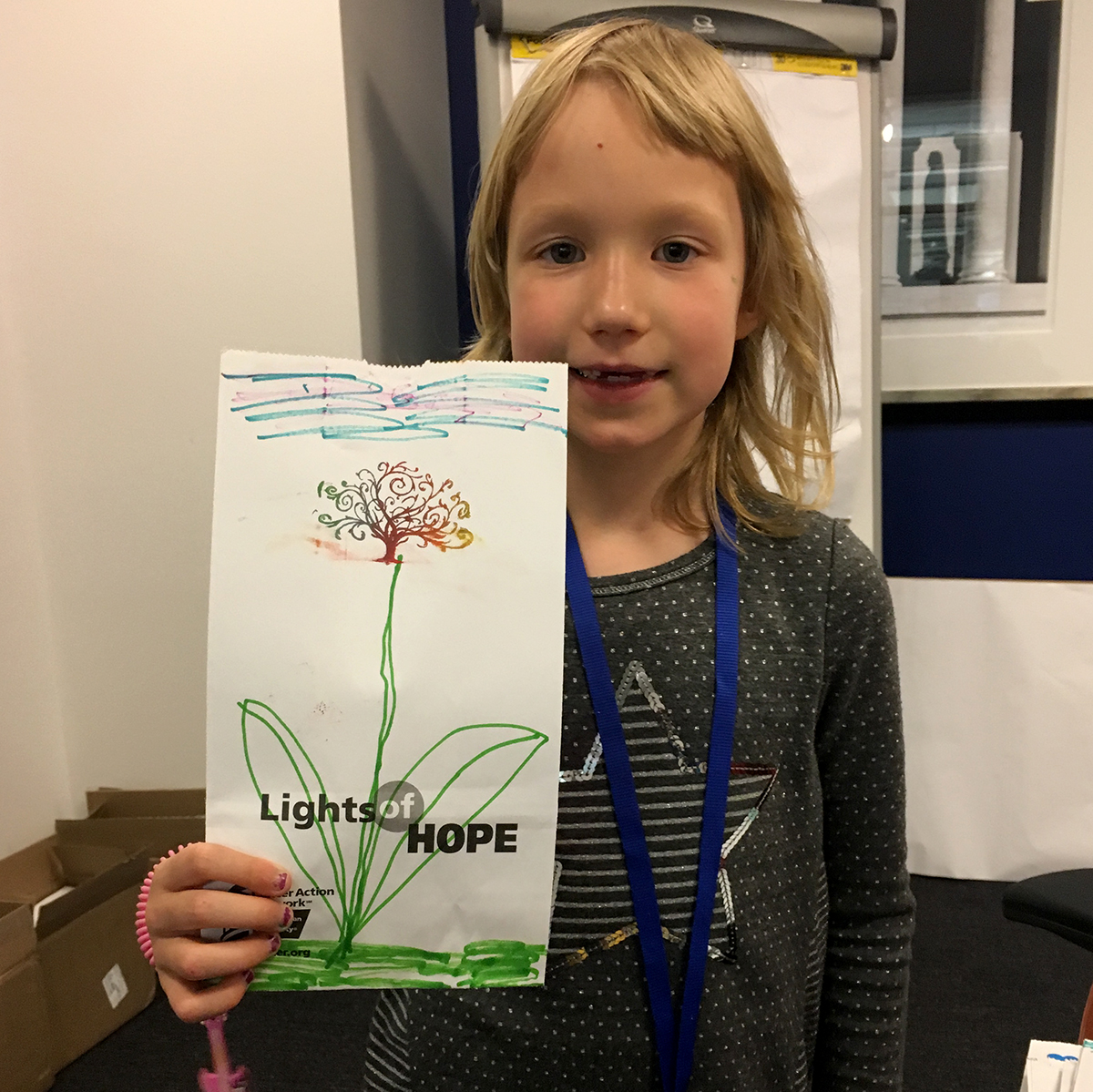 Honoring people you love and raising money for ACS CAN can be fun! Here are a few ideas to get you started, including some cool challenges.
Have your  parents, grandparents, aunts, uncles or any other family member share YOUR CANraiser page on their social media accounts. 
Send emails to friends and family talking about why you're supporting Lights of Hope, and why you're a Junior Cancer Fighter.
Have a challenge!

For every $10 they raise for Lights of Hope, the Junior Cancer Fighter will run laps around the yard or house (like a Fun Run at your school!). 
For every donation they receive, the Junior Cancer Fighter will write a letter of kindness to a stranger.

Send handwritten thank you cards to donors after they donate for a Lights of Hope.
Decorate each bag and send a picture to each person who donated for a Lights of Hope.
 
---