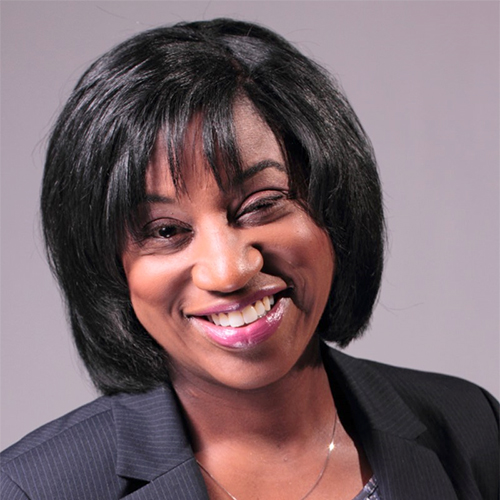 My name is Faith Nyong. I'm a registered nurse and I reside in North Aurora, Illinois. I got involved with the American Cancer Society's Making Strides Against Breast Cancer (MSABC) 6 years ago, after becoming aware of the frightening statistics that surround African American women and breast cancer. Although African American women have a lower incidence of breast cancer, they have the highest mortality rate when compared to any other race. When I got involved with MSABC, I became dedicated to raising awareness in Fox Valley African American churches about the disproportionate effects of breast cancer. Our MSABC team has been successful in increasing African American participation and donations at the annual West Suburban Making Strides for Breast Cancer event. I have also created a TAG-A-Sister health initiative that celebrates local African American Women that have completed their annual breast cancer screening, sends screening reminders, and assists at-risk women in receiving free mammograms. 
My pursuit to address the need for policy changes to increase health equity for African Americans, improve access to care; as well as remove barriers to cancer screenings, treatment, and life-saving cancer research trials led me to join ACS CAN. For the last 5 years I have had the privilege of working as an ACT Lead with ACS CAN, have traveled to Washington, D.C. to participate in several Leadership and Lobby Day events, and in 2019, I participated on a team that received national recognition for assisting with the passage of the Illinois Tobacco 21 bill. In October 2021, I was a keynote panelist for the American Cancer Society's "Fighting for Health Equity Breast Cancer Screening Forum". In 2021, I was also privileged to receive the City of Aurora's Mayoral Healthcare Hero Award. I have enjoyed working in the community and building partnerships to decrease health disparities 
Additionally, in 2016, I was also honored by Compañeros en Salud for outstanding health and wellness promotion services to Aurora's Hispanic community.  In 2018, Congressman Bill Foster presented me with the "Taking Back Our Community – Outstanding Neighbor Award", and I also became a recipient of the Top Ladies of Distinction, Orchid Award.  In 2019, to promote health and wellness, I  coordinated a team that secured a 1st Place Award for the largest Chicagoland Gospel Run 5K Team, which was comprised of over 150 African Americans.  
On a personal note, I am celebrating my 25th year of marriage to Lawrence Nyong and I have 3 children: Lawrence II, Lauren and Victor.