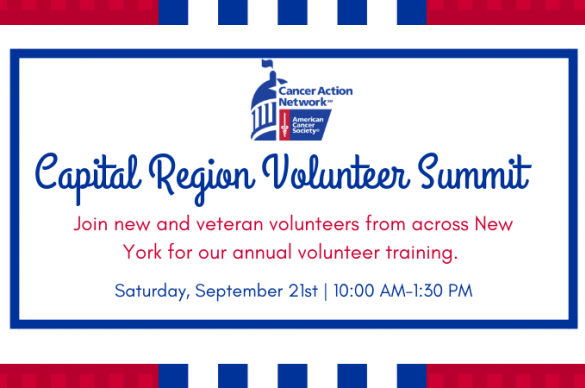 New York Volunteer Summit (Capitol Region)
Saturday, September 21, 2019 - 10:00am
American Cancer Society Office
Join new and veteran volunteers from across New York for our annual volunteer training. Together we will:

Celebrate our legislative victories
Learn new skills to become a more effective advocate
Get a full update of our State and Federal Legislative Priorities- including increasing funding for cancer research, fighting tobacco use, protecting youth from tanning beds and more.
Learn more about why what we do is so important and how you can help us achieve even more to prevent, care, and cure cancer. 

For more information contact [email protected]