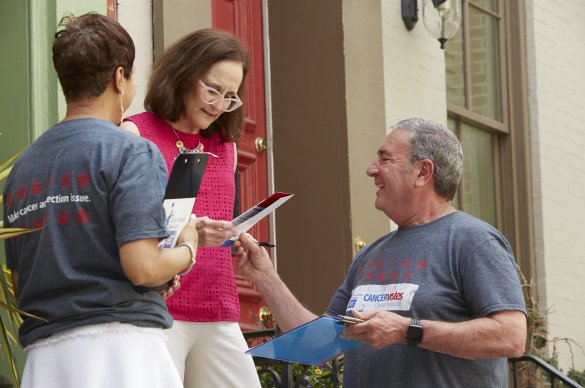 New Hampshire Cancer Votes Training
Thursday, October 10, 2019 -

6:30pm

to

8:00pm
2 Commerce Drive
Suite 210 (New upstairs location!)
Cancer votes, the nation's leading election program to make fighting cancer a national priority, is coming to New Hampshire! You know it's election season around here when you've already seen lawn signs, paid ads on TV and gotten those pesky phone calls.
We need your help to make cancer an election issue. We're asking candidates "if you're elected President, how will you use the power of your office to put us on track towards defeating this disease that kills more than half a million Americans every year?"
Join us at this Cancer Votes training and learn how you can get started! We'll discuss the issues that we're focusing on, tactics we'll use, questions to ask and more! We'll also provide dinner and great company.