7th Annual ACS CAN Montana Cancer Summit 2021
ACCELERATING PROGRESS THROUGH INNOVATION & RESEARCH 
Held Virtually on November 3rd, 2021
10a-11:15a Mountain Time
SAVE THIS EVENT TO YOUR CALENDAR: Calendar
Building on the success of 2020's cancer summit in reaching out to a diverse audience from across the entire state of Montana, we will be hosting our event virtually again in 2021.
You're invited to join us for the virtual 2021 ACS CAN Cancer Summit here in Montana on November 3rd. This year's event will focus on "ACCELERATING PROGRESS THROUGH INNOVATION & RESEARCH." 
This annual policy summit is our premiere event that brings together key leaders and decision makers in government, research and academia to discuss emerging oncology and health care policy issues that affect the physical and economic health of Americans.
Forum Program
10:00 AM -- Welcome: Kristin Page-Nei, Idaho Government Relations Director, ACS CAN
10:05 AM -- "Multi-Cancer Early Detection: Innovations in Blood-Based Cancer Screening"
                      Keynote Speaker: Dr. Whitney Jones, MD, Senior Medical Director, GRAIL, Inc.
10:20 AM -- Q & A
10:25 AM -- "Accelerating Progress in Montana Through Innovation and Research"
                     Panel Moderator: Sharon Peterson, Executive Director, Montana BioScience Alliance  
                     Panelists:
                     Suzanne Held, PhD, Professor, Health & Human Development, Montana State University
                     Alma Knows His Gun-McCormick, Executive Director, Messengers for Health
                     David Burkhart, PhD, Chief Operating Officer, Inimmune
                     Sheila Albeke, PharmD, MBA, Director of Pharmacy Services, PacificSource Health Plans
                     Amanda Dinsdale, MHA, CCRC, Director, Montana Cancer Consortium
10:55 AM -- Q & A
11:05 AM -- Passion to Action: Lois Fitzpatrick, Cancer Survivor, Legislative Ambassador Emeritus, former ACS cancer research committee member
11:10 AM -- Closing: Kristin Page-Nei, Idaho Government Relations Director, ACS CAN
SAVE THIS EVENT TO YOUR CALENDAR: Calendar
We will discuss questions such as:
What are the recent innovations in cancer screening and treatment?
What is the current state of cancer research?
What are the barriers to screening and treatment?
What public policy changes could eliminate cancer screening and treatment barriers?
Thank you to our Sponsors! 
Gold Sponsor:

Silver Sponsors: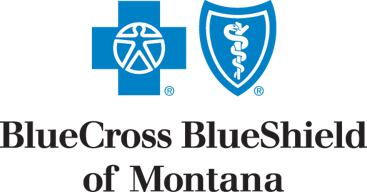 Bronze Sponsors: