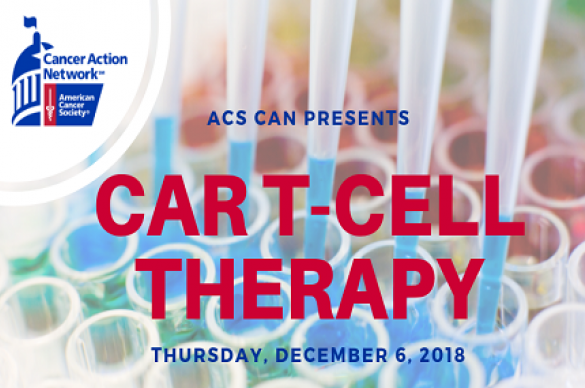 CAR T-Cell Therapy Event
Thursday, December 6, 2018 - 10:00am
711-A Legislative Office Building
We've reached an exciting time for cancer treatment. CAR T-Cell therapy, a revolutionary immunotherapy, helps harness the power of the body's immune system to fight caner in a way never thought possible before. 
Join us on Thursday, December 6th for an educational briefing that will answer the following: 
What is CAR T-cell therapy?
How CAR T-cell therapy modifies a patient's own immune system to find and destroy cancer cells.
The types of cancer already using this new treatment. 
Keynote Speaker: 
Ran Rashef, MD
Associate Professor of Medicine, Blood & Marrow Transportation and Cell Therapy Program, Columbia University Medical Center
For questions or additional information, please contact [email protected] or 518.505.7833