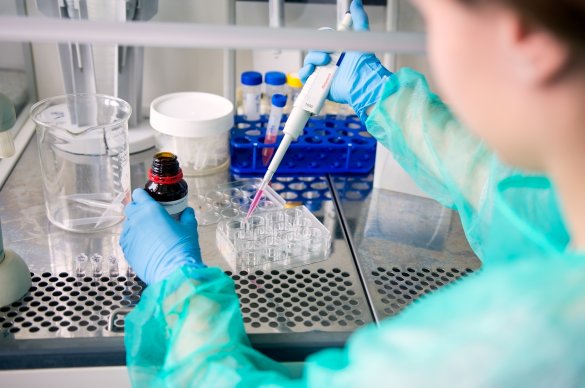 Cancer Talks: How Do We Get the Latest Cancer Research from the Lab to the Patient
Tuesday, September 24, 2019 -

7:15am

to

9:00am
1034 S. Brentwood Blvd.
Suite 17
Cancer remains a critical public health problem and how new cures are discovered and delivered will continue
to change. Getting new and affordable cancer therapies from the research lab to the patient will require
collaborative solutions from researchers, business leaders, providers, and policymakers.
Join ACS CAN for a discussion on how we can work together to secure new investments in research and ensure that patients can access this research in clinical trials.
Topics discussed will incude:
Discovery:  Advancements in medical research have unleashed new and improved therapies that are revolutionizing cancer care. Researchers from St. Louis institutions are playing a key role in these advancements, but how do these innovative therapies get to the patients that could benefit from them?
Clinical Trials: Approximately 20% of clinical trials fail due to insufficient patient enrollment. Understanding and addressing the barriers that prevent patients from participating in trials is crucial to accelerating progress in cancer research. How can we make sure that patients interested in clinical trials don't have anything standing in the way of taking part?