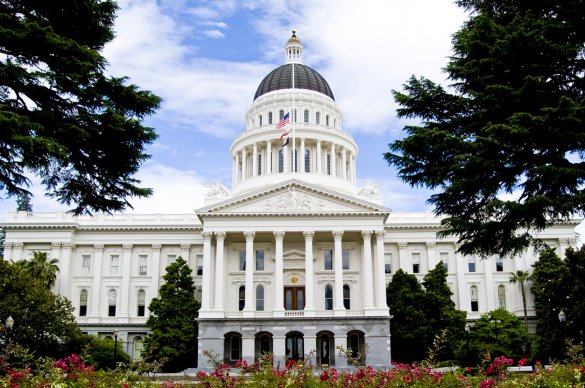 American Cancer Society Cancer Action Network Legislative Awards Reception
Tuesday, March 31, 2020 - 5:00pm
2020 Sacramento ACS CAN Legislative Awards Reception
Honoring:
State Legislator of the Year:                     Senator Jerry Hill
Local Legislator of the Year:                     Sacramento Councilmember Steve Hansen
We will also be honoring:
Senator Lena Gonzales for her promise to reject campaign contributions from Big Tobacco
 
Tuesday, March 31, 2019
5:00 p.m.                                              Registration
5:30-6:30 p.m.                                    Awards Program
6:30-7:00 p.m.                                    Networking
Elks Tower Ballroom—921 11th Street • Sacramento, CA 95814
This event serves to support the American Cancer Society Cancer Action Network, the nonprofit, nonpartisan advocacy affiliate of the American Cancer Society. With your help, ACS CAN is building a nationwide grassroots movement of advocates to help put fighting cancer at the top of the nation's agenda by educating the public, lawmakers, candidates, and the media, while also empowering cancer patients, survivors, caregivers, and their families to take action.
Please join us for appetizers and a cash bar
For more information please call or email Tim Gibbs at 916-504-2476 or [email protected]. Donate online at www.fightcancer.org/sacramento.  If you are not able to attend, yet wish to donate, please make checks payable to ACS CAN and send to: ACS CAN, 1029 J Street, Suite 450 Sacramento, CA 95814 or donate online.