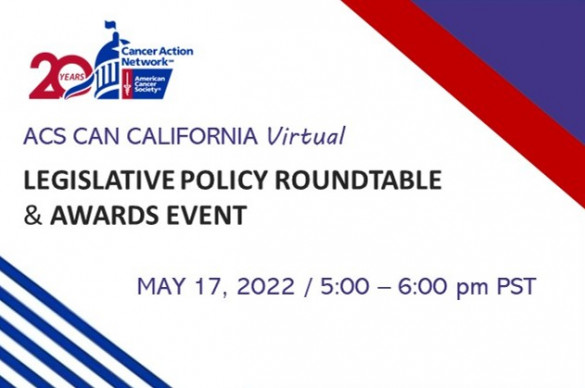 2022 ACS CAN California Legislative Policy Roundtable and Awards Event
Tuesday, May 17, 2022 - 5:00pm
Please join us for the 
2022 ACS CAN California Policy Roundtable and Awards Event
May 17, 2022
5:00 - 6:00 pm PT
Pre-Registration for the event has now closed. You may register day of the event at acscan.windrosemedia.com
Click the "If you did not pre-register, click here" button to access the event.
Save this event to your Outlook or Google calendar.
While this event is free to attend, donations and sponsorships are welcomed. 
The American Cancer Society Cancer Action Network (ACS CAN) California will host a roundtable featuring experts including Matthew Marsom, Senior Vice President for Programs and Policy at the Public Health Institute, Anshu Shrestha, PhD, MPH, Senior Epidemiologist at the Cancer Registry of Greater California and Dr. Mark Damesyn, Chief, Chronic Disease Surveillance and Research Branch at the California Department of Public Health discussing the important role that the California Cancer Registry plays in measuring and studying the burden of cancer in our communities, advancing health equity and how potential funding cuts could impact its role as a vital resource for the cancer community.  
We will also honor State Senator Susan Rubio and Assemblymember Mike Gipson for the passage of legislation on behalf of cancer patients, caregivers, and their families.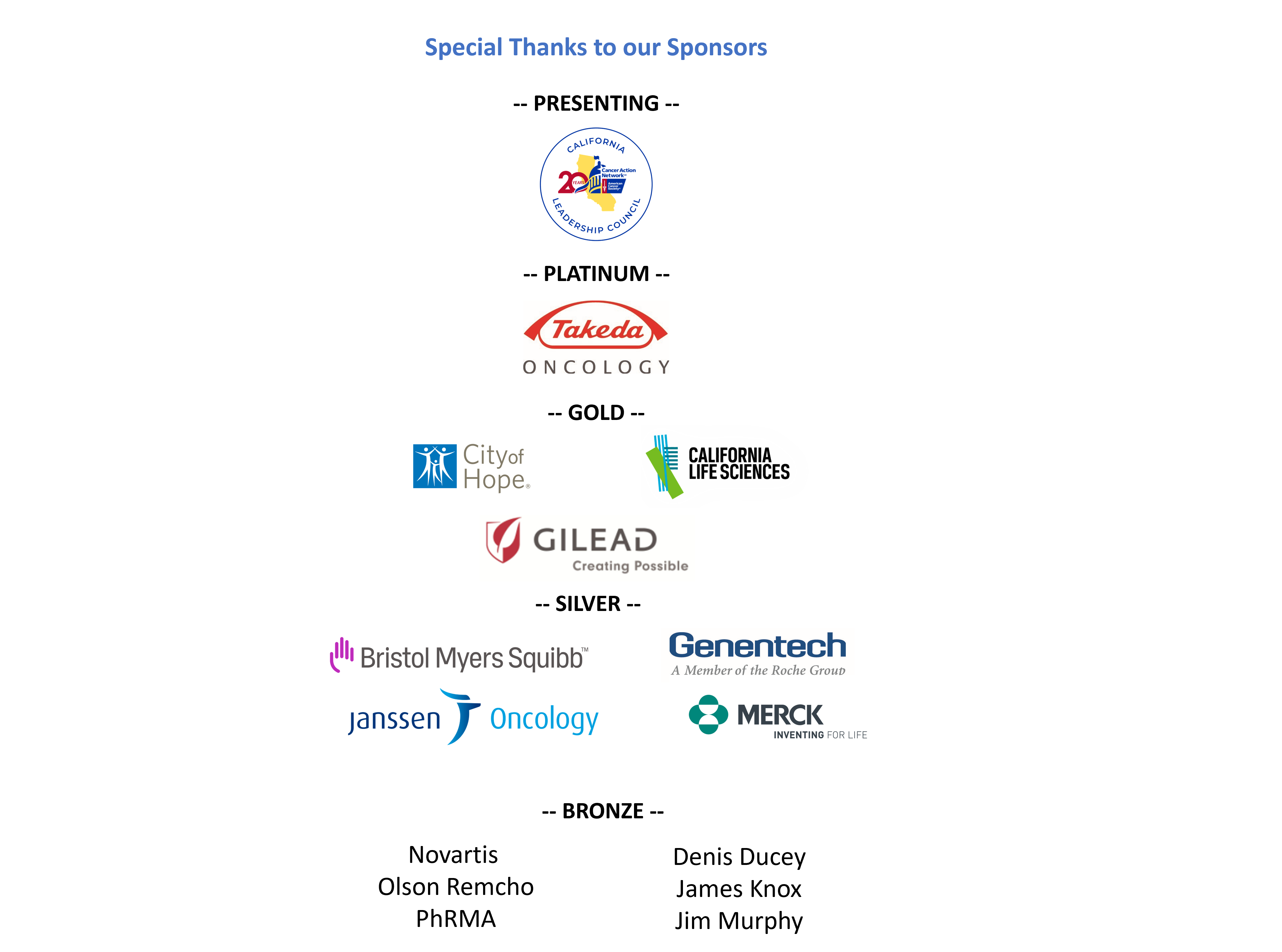 This event serves to support the American Cancer Society Cancer Action Network, the nonprofit, nonpartisan advocacy affiliate of the American Cancer Society. With your help, ACS CAN is building a nationwide grassroots movement of advocates to help put fighting cancer at the top of the nation's agenda by educating the public, lawmakers, candidates, and the media, while also empowering cancer patients, survivors, caregivers, and their families to take action.
For more information please call or email Autumn Ogden-Smith at 916-206-9686 or [email protected].
Contributions or membership payments to the American Cancer Society Cancer Action Network, Inc. are not tax deductible.