2021 Michigan Policy Forum: Faces of Cancer
Thursday, September 30, 2021 - 12:00pm
2021 ACS CAN Michigan Policy Forum
The Faces of Cancer
This year we are excited to provide another opportunity to review Michigan and the issues that surround equity. In 2019, we held a forum in Detroit focused on the socio-economic disparities that surround the people of Detroit and their cancer journeys. In 2021 we are excited about expanding our focus to look at the rest of Michigan and the access to care hurdles that Michiganders are facing.
We are excited to welcome a panel of knowledgeable speakers on the issues surrounding access to care for cancer patients, and excited to welcome our Sabrina Ford, PhD from Michigan State University to provide us context on what the landscape of Michigan looks like today. 
Details:
September 30, 2021
12:00 - 1:00 pm
Virtual Event - Register here or at the button above!
Agenda:
Welcome - Andrew Schepers
Michigan's Current Landscape --- Sabrina Ford, PhD Michigan State University
Panel Discussion --- Panelists
Thank You's and Next Steps --- Andrew Schepers
Supporting our Efforts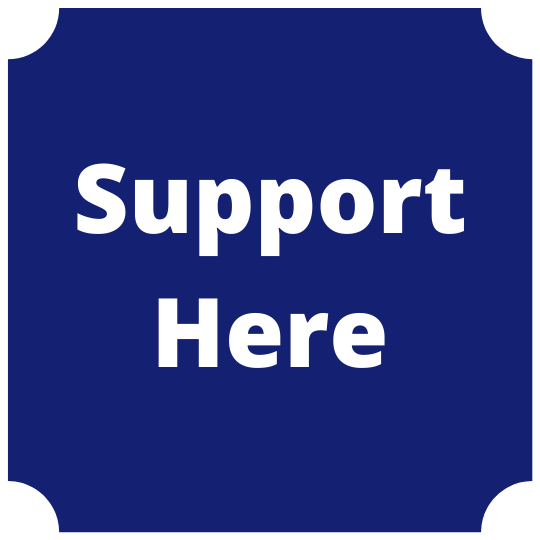 Our partnerships with those in the fight against cancer are critical in continuing to make progress for those in the fight for their lives. The support you give ACS CAN helps ensure that barriers to care are taken down, our next generation turns away from tobacco, and much more. Please take a minute to consider supporting our efforts in Michigan. Click here or the button on the right to support our efforts. 
Our Speakers
Keynote Speaker:
Sabrina Ford, PhD - Associate Professor MSU College of Human Medicine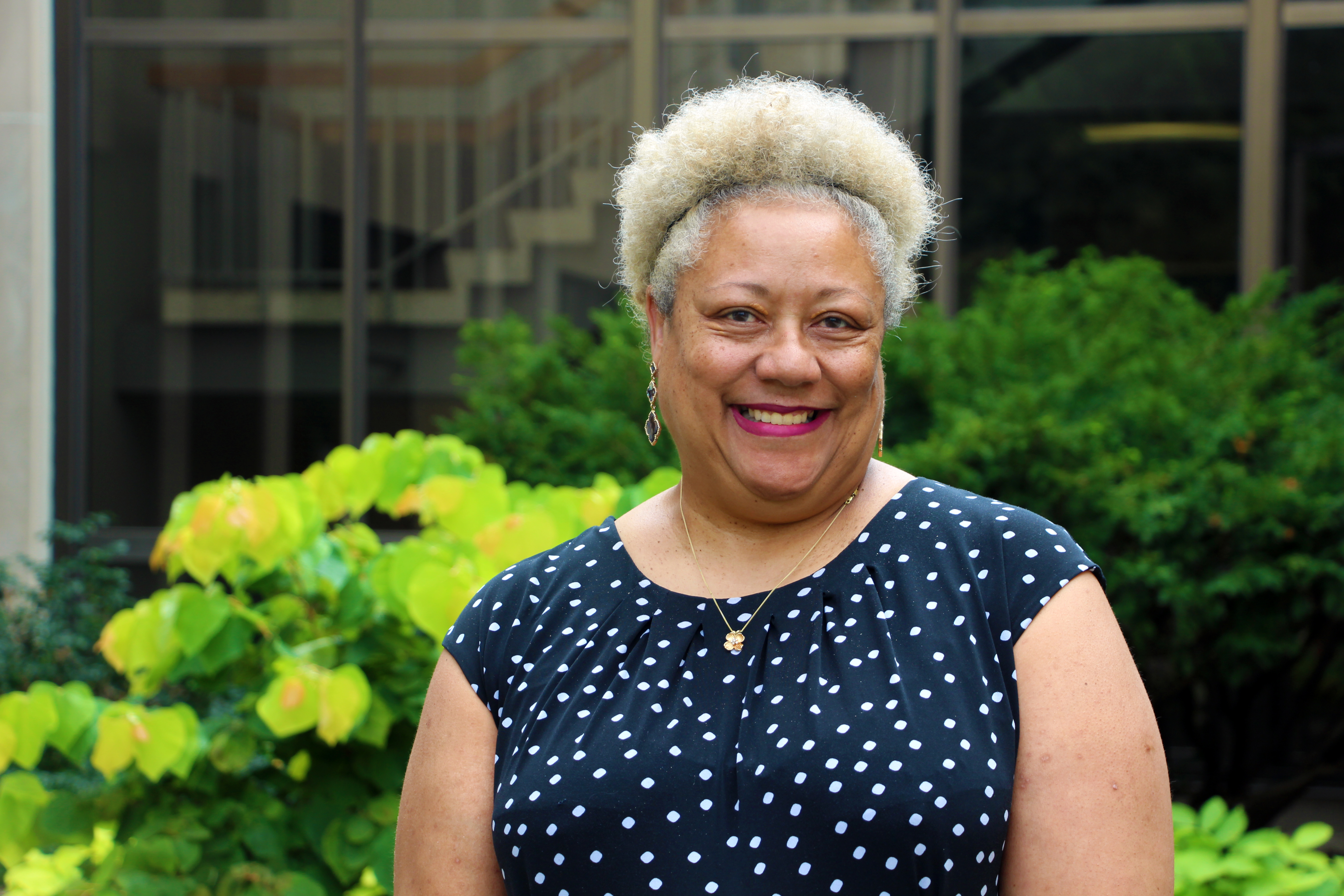 Dr. Sabrina Ford is a population health researcher and program evaluator for cancer prevention and control with a particular focus on women, children, and other vulnerable populations. She has expertise in HPV vaccine education, cervical cancer prevention particularly for African Americans and rural populations. Current and past projects include breast and cervical cancer screening and lack of follow-up to abnormal pap tests in African American and postpartum women. Dr. Ford is in collaboration with Michigan ACS to deliver HPV vaccine education to health providers. She is a board member of the Michigan Cancer Consortium, member of the Big 10 Cancer Research Consortium Population Health Committee, and the Henry Ford Health System/MSU Cancer Task Force. She has a deep passion and commitment to understand cancer prevention and control to inform intervention and policy.
Dr. Ford received a Bachelor of Science from the University of Michigan and her Ph.D from the University of Iowa and completed postdoctoral work at the University of Pennsylvania. She is a fully licensed psychologist in Michigan.
Panelists:
Polly Hager - Manager, Michigan Cancer Section, Michigan Department of Health and Human Services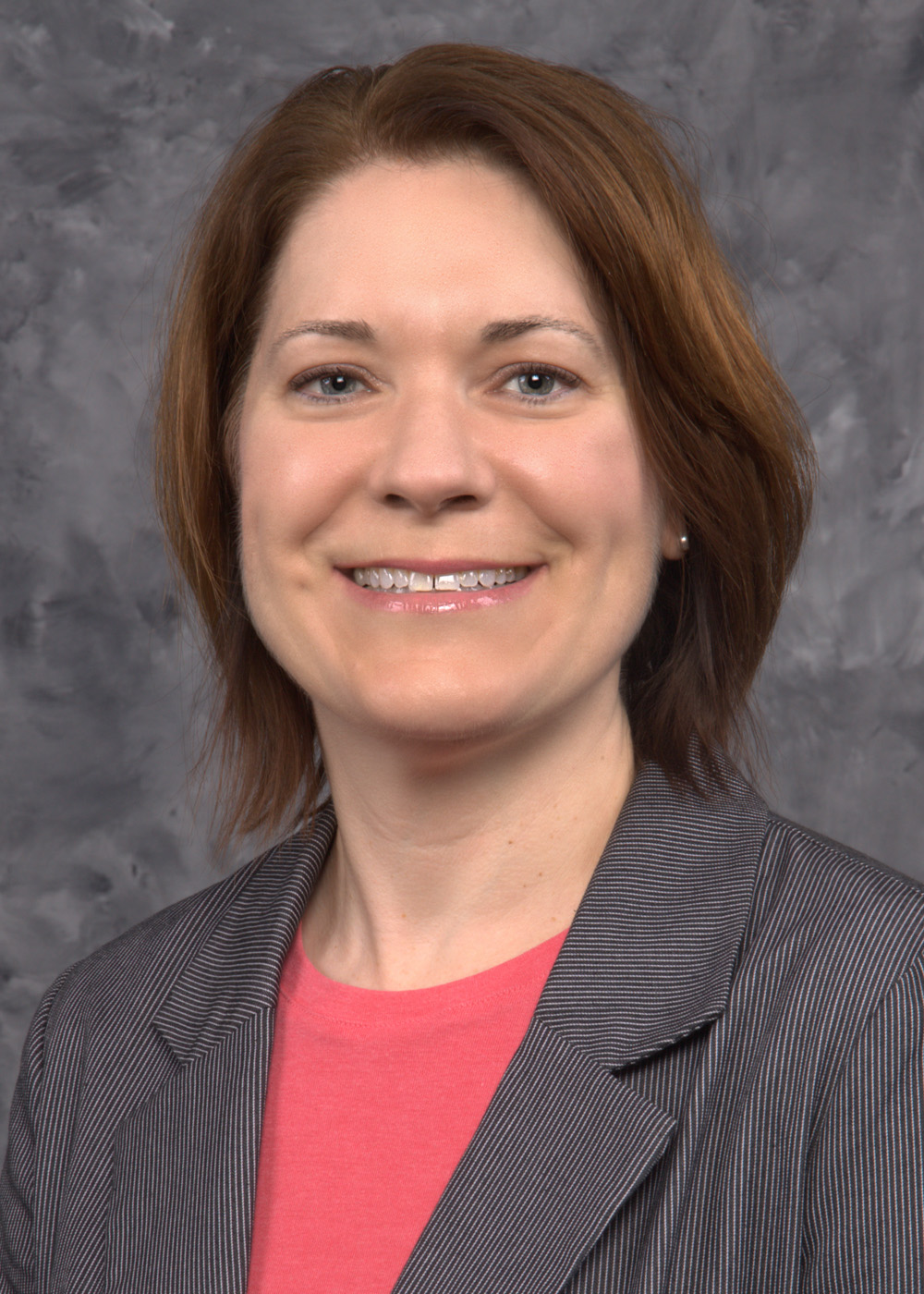 Polly Hager is currently the Cancer Prevention and Control Section Manager at the Michigan Department of Health and Human Services. She has worked for the last 24 years in cancer control and related programs. Polly has served as staff to the Michigan Cancer Consortium and has been involved in many facets of planning and implementation of cancer control programs. She has spoken at national and state conferences and coauthored articles about Michigan's work in cancer control.
Eleanor Walker, MD - Director, Breast Radiation Oncology, Medical Director for the Center for Integrative Medicine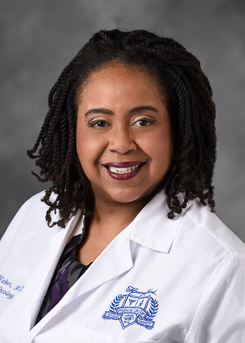 Dr. Walker joined the HFHS in 1993 and is board certified in Radiation Oncology.  She earned her BS of BIO/MBio from the University of Notre Dame and her MD from Washington University in St. Louis. 
Dr. Walker is very active in Integrative medical research. She is currently CoPI of a Breast Cancer Research Foundation Grant on "Biomarkers and Cardiac MRI as Early Indicators of Cardiac Exposure Following Breast Radiotherapy."  Also a Co-PI of the HF-PROACTIVE trial a trial examining the potential preventive effects of exercise in patients with early markers of chemotherapy-induced cardiotoxicity.
Recently, Dr. Walker received a grant from Pfizer Global Medical Grants and the American Cancer Society to reduce prostate cancer disparities among Black for which she is the principal investigator (PI).  She is also the coPI of a project aimed at dramatically improving the representation of the Black community and other minorities in cancer clinical trials. Her hobbies include traveling, scrapbooking, reading, singing, jazz, and Latin dancing.  Dr. Walker is a native of Brooklyn, New York. 
Nancy King - Regional Director of Cancer Services Bay Region, McLaren Health Care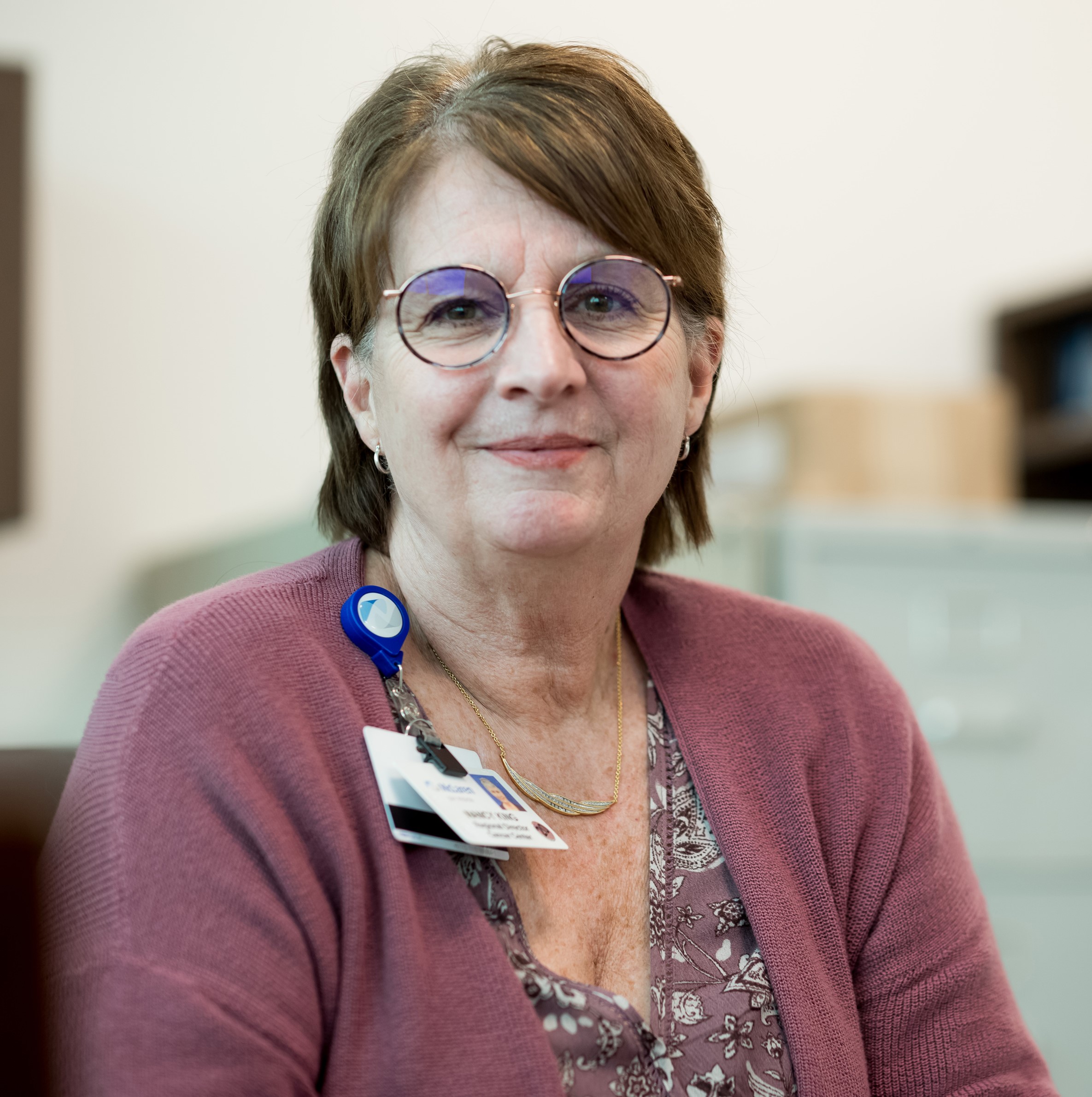 Nancy King RN BSN is the Regional Director McLaren Bay Region for the Karmanos Cancer Institute Network. Nancy is a graduate of Regis University with a Bachelor of Science in Nursing. Nancy had worked as an oncology RN for many years before accepting the Regional Directors position. She works with the network on continuous quality improvement initiatives and access to care for the communities in the Bay Region. Nancy worked with 2 Free Clinics in the area to help eliminate barriers to oncology care for the uninsured. Oncology nursing is her passion and the commitment to these patients spans almost 45 years.
Heidi Varner - ACS CAN ACT Lead District 4 and Cancer Survivor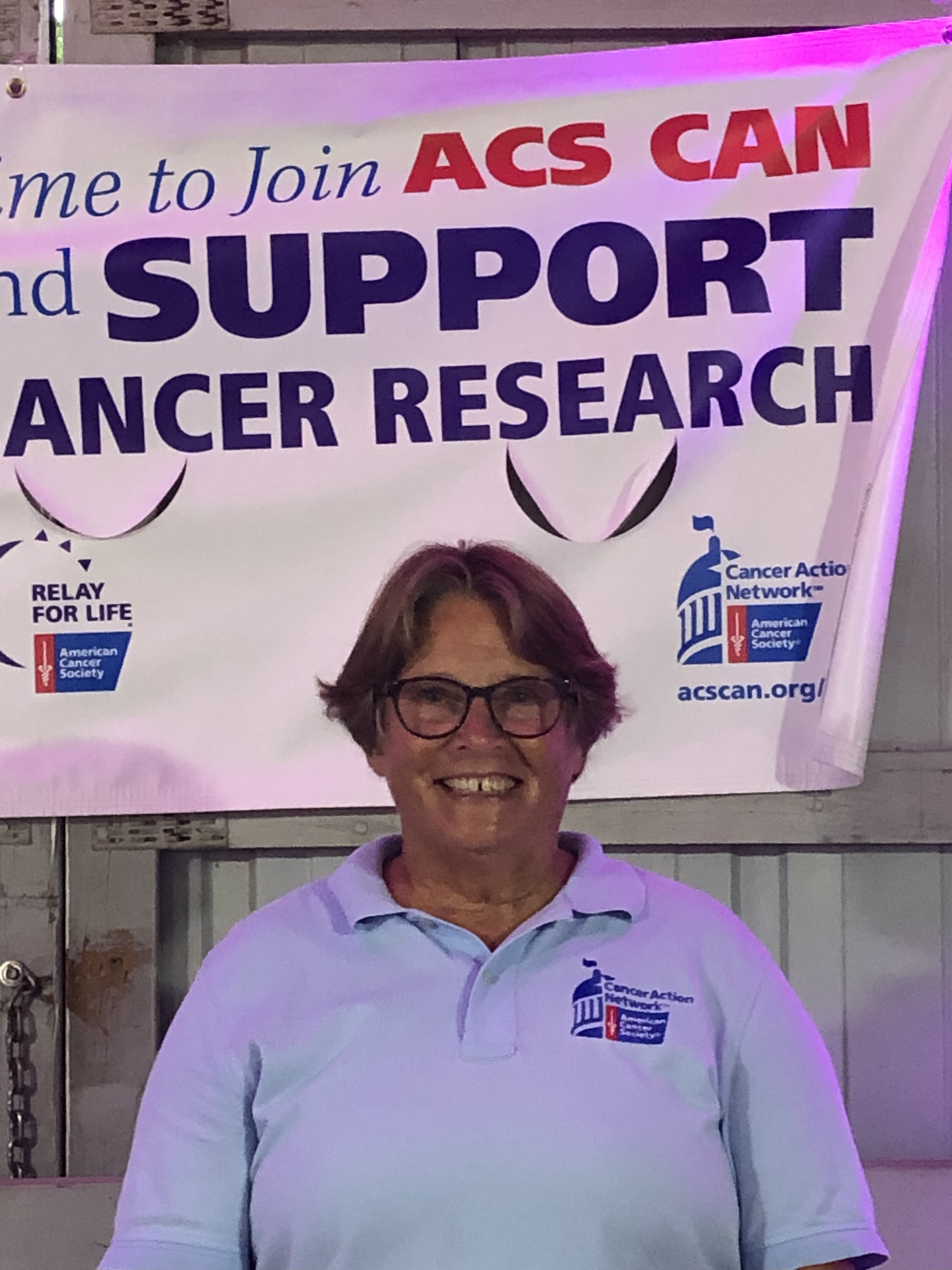 Heidi Varner is a volunteer with the American Cancer Society and the American Cancer Society Cancer Action Network.  She is the Michigan District 4 ACT Lead, leading her team of grassroots volunteers working with Rep. John Moolenaar on cancer issues and policies.   In 1987, Heidi was diagnosed with cervical cancer while pregnant with her youngest daughter.   20 years later, with no insurance, Heidi faced medical decisions she couldn't afford.    Biopsies came back precancerous.   Thankfully she was one of the "lucky" ones to be covered under the Breast Cancer Cervical Cancer Control Program – it saved her life.    She now advocates for all who don't have access to affordable insurance and care.
Andrew Schepers - ACS CAN Michigan Government Relations Director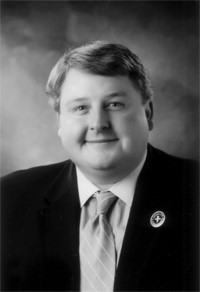 Andrew Schepers is the Director of Michigan Government Relations for the American Cancer Society Cancer Action Network (ACS CAN). Andrew has been working either in or with the state government for the past decade. At ACS CAN and is the chief advocate for the Cancer Action Network in the state. He works with volunteers from around the state to make an impactful change on public policy issues around every aspect of cancer.  Andrew worked as a lobbyist for the Michigan State Medical Society for five years before coming to the American Cancer Society Cancer Action Network. At the Medical Society, Andrew worked on issues surrounding mental health, public health, and licensing and discipline of physicians. Before working at the Medical Society, Andrew worked for House Minority Leader Kevin Elsenheimer on a variety of issues for the Leader and other members of the caucus. Andrew is a graduate of Michigan State University with a Bachelor of Arts in Political Science and lives in East Lansing with his wife Sarah, son Ayden, and dog Finn.
Thank You to our Supporters