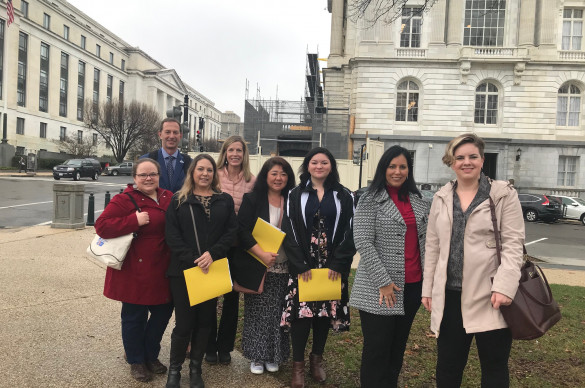 2021 Arizona Cancer Action Day
Thursday, January 28, 2021 - 8:30am
Join us for our virtual ACS CAN Arizona "Cancer Action Day" on Thursday, January 28, 2021, from 8:30am-1:00pm MST!
Cancer-fighting advocates from across the state will join forces virtually this year to ask state legislators to prioritize issues important to cancer patients and their families. Working together as a team, we CAN successfully support laws, policies and programs that help make a difference in the lives of thousands of people across Arizona.
No prior advocacy experience is needed; we'll provide the resources and information you need to let your lawmakers know these issues matter to you. 
AGENDA:
8:30am-9:30am   Kickoff Program
9:30am-12:30pm  Meetings with State Legislators
12:30pm-1:00pm   Wrap-up and Closing 
For more information, contact Brian Hummell, AZ Government Relations Director, at [email protected].