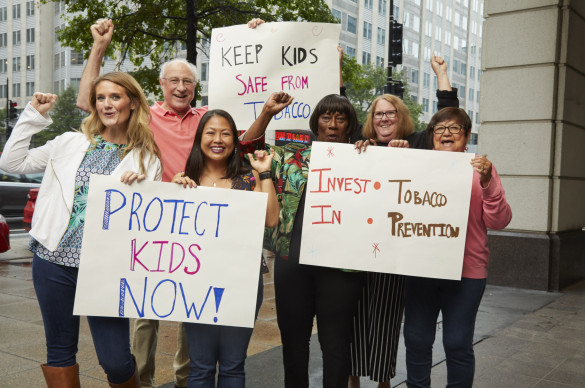 2020 Northern Ohio Policy Forum: The Toll of Tobacco (Pre-Registration Closed)
Thursday, November 19, 2020 - 11:30am
Join ACS CAN at 11:30 am Thursday, November 19th by following this link: https://acscan.windrosemedia.com
Please join the American Cancer Society Cancer Action Network for our annual Northern Ohio Policy Forum, a premiere event that brings together leaders from the business, education, government and research communities.
The 2020 event will discuss the toll of tobacco including the following discussion points:
Current trends in tobacco use with focus on disparate use in certain populations

Emerging technologies & explosive growth in youth initiation

Research taking place in tobacco control

Public policy solutions to enact evidence –based prevention strategies

Current trends in coverage of tobacco use reduction program sunder private health plans
Confirmed speakers: 
 Yvonka Hall, Executive Director at Northeast Ohio Black Health Coalition

Tyler Stimpert, LGBT Outreach Program Manager at Cleveland Clinic Taussig Cancer Institute

Samantha Meluch, MPH, MSSA; LSW, CAPA Program Assistant in collaboration with Brecksville-Broadview Heights City School District

More to come
Thank you to our sponsors: 




Want to donate to ensure discussions like our Policy Forum continue? OR would you like to sponsor our 2020 event? Click here and donate today! 
Questions?
Please contact Ohio Government Relations Director [email protected] or Ohio Grassroots manager [email protected]