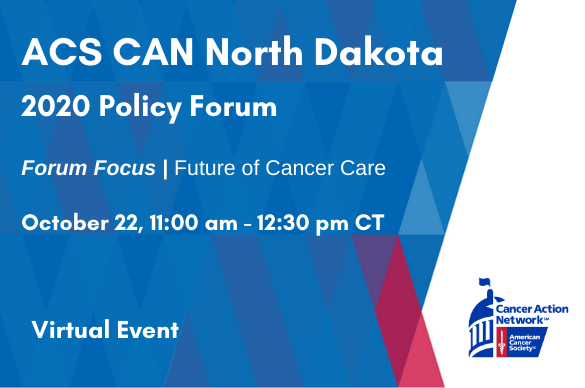 2020 ACS CAN North Dakota Policy Forum
Thursday, October 22, 2020 -

11:00am

to

12:30pm
Pre-registration is now closed. You may register day of the event at http://acscan.windrosemedia.com.
DONATIONS & SPONSORSHIP
While this event is free to attend, donations are welcomed. For more information or sponsorship opportunities, please contact Deb Knuth at [email protected] or 701.314.4880.
American Cancer Society Cancer Action Network (ACS CAN) will host a virtual policy forum to discuss the future of cancer care.   This event will bring together key leaders and decision makers in government, research and academia to discuss emerging oncology and health care policy issues that affect the physical and economic health of North Dakotans.
Discussion Points
Advancements in medical research have unleashed new and improved therapies that are revolutionizing cancer care. Researchers from North Dakota institutions are playing a key role in these advancements, but what does the future hold for federal investment in medical research? Is the discovery pipeline growing to meet the demand of rising cancer rates? How has COVID-19 impacted this research?
 
Protecting access to appropriate, high quality and patient-centered cancer care is critical to achieving optimal patient outcomes. Shifting payment models, narrowing networks, unstable insurance markets, and growing demand for oncology services pose difficult challenges to patient access. What's the next move for policymakers and how will it impact access to care?  
Rising costs are leading to big shifts in how healthcare is delivered and who pays for it. What are the key drivers of these costs and how can policymakers help people maintain adequate and affordable access to care? 
Thank you to our 2020 Sponsors:
Presenting Level Sponsors
Sanford Health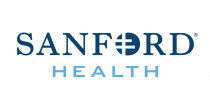 Silver Level Sponsors
Bristol Myers Squibb
Pfizer
Community Level Sponsors
First Western Bank
Genentech
Janssen Oncology
PhRMA