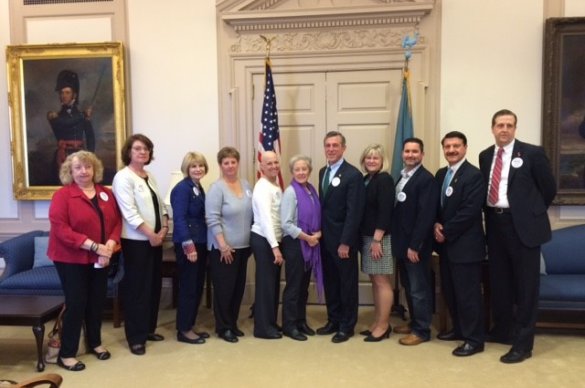 2019 Delaware Day at the Capitol
Wednesday, April 17, 2019 - 11:00am
The American Cancer Society Cancer Action Network (ACS CAN) invites you to attend the 2019 Delaware Day at the Capitol on April 17, 2019. 
The 2019 Day at the Capitol will include opportunities to learn about the work of our organization in Delaware and learn about the legislative process and witness how it works first hand. You will also hear from elected officicials and meet with your local representatives in the Legislature.  Our Day at the Capitol is a great way for you to impact the legislative process and help reduce the burden of cancer and tobacco in Delaware. 
Lunch will be provided.