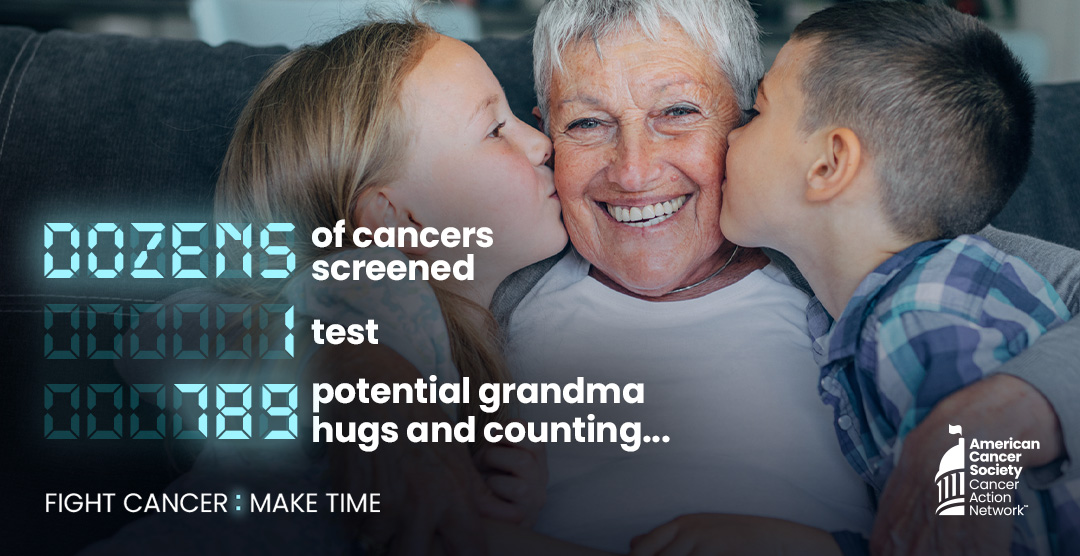 Scientists are working to develop simple, innovative tests that can screen for dozens of cancers at the same time.
They call it a multi-cancer early detection test. We call it an innovative, potentially game-changing advancement for cancer patients. ACS CAN volunteers are currently working to build Congressional support for a bill that would create a pathway for Medicare to cover these tests once they are FDA-approved and shown to have clinical benefit.  
Detecting cancer early, at its more treatable stages, means more people can be there to experience those milestone moments in life. Whether it's a family celebration, running a 5k, a personal accomplishment, or important experiences with loved ones, we want to celebrate these milestone moments.  
Are you a cancer survivor with a milestone moment to share?
As we work to build support for this bill in Congress, we may incorporate your moments in campaign materials. We will get in touch with you if we plan to feature your photo or information as part of this or other cancer-fighting campaign.  
If possible, please submit a portrait-style photograph of yourself, ideally highlighting your milestone moment (at a wedding, visiting a foreign country, etc.). Give us a short sentence about your diagnosis and the celebratory moment you have chosen to highlight. If possible, please share photos that are high quality and high resolution.