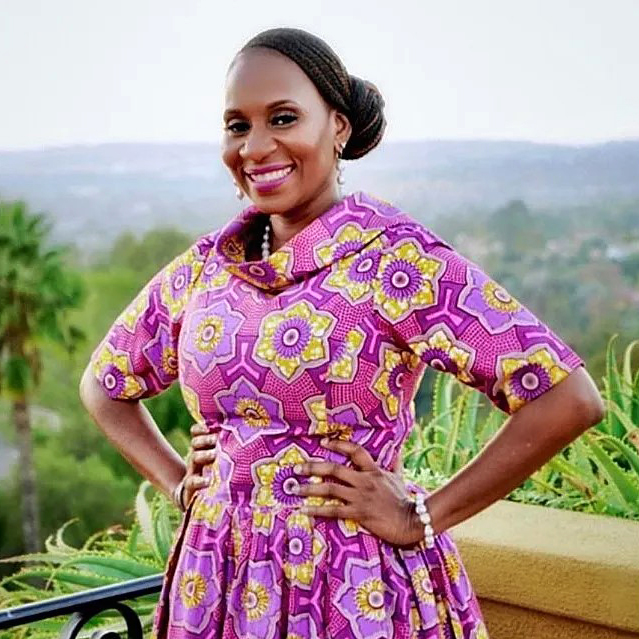 As a Stage 3 Colon Cancer Survivor/Thriver, Diane participates in cancer advocacy as a Survivor/Patient Advocate/Speaker. She is an Ambassador Constituent Team LEADER with American Cancer Society Cancer Action Network, the legislative arm of American Cancer Society representing the 8th Congressional District governed by Congressman Hakeem Jefferies.  In this role, she meets with members of Congress, is engaged in policy development and advocates for quality, accessible and affordable healthcare especially for those affected by cancer and beyond.
Diane is the Co-Founder of "Beat Stage 3, Inc." a non-profit organization founded with her best friend Helen L. Collen.  Beat Stage 3, Inc. is dedicated to raising community awareness about cancer health, screening, and prevention.  BS3 promotes image consciousness and renewed self-love for those who have suffered the ravages of cancer treatments.  Our goal is to highlight, and implement health, beauty, and fashion makeovers to influence positive lifestyle changes and improve self-confidence that often disappears during and after treatment. Most importantly promoting self-advocacy about one's health and wellness, reducing poor health outcomes and eliminating disparities through advocacy and health literacy.
Diane is an Inspirational Speaker with A-Speakers International Bureau.  Diane's talks address a range of topics that range from cancer health, to life after cancer.
Having a personal experience with this illness has afforded Diane the opportunity to join with a research team of doctors and scientists from S.U.N.Y. Downstate and S.U.N.Y. Stony Brook Medical Center researching the disparities of GI Cancer in African Americans.  BS3 (Diane) is the Community Liaison and Patient Advocate on many cancer research grants.
Under the umbrella of "Beat Stage 3, Inc.", "C.A.P.E Events" (Cancer Awareness Protects Everyone) was created; innovative conversations with the community and medical partners discussing the importance of cancer prevention and screening in a stress-free  environment.  Diane volunteers by speaking/tabling at various health fairs and community events in NYC and other states. Diane felt so strongly about serving her community that she is enrolled in the Public Health program at S.U.N.Y Downstate Health Sciences University where she earned an Advanced Certificate in Public Health May 2020. 
During the Pandemic, Diane started an online talk show "HER Talks Today" (Health Empowerment Reimagined) on Facebook Live @hertalkstoday which airs monthly. The show highlights a different health issue each month and includes patient stories from everyday people who share their experiences with the health topic.  The panel is rounded out with a medical expert who educates the viewers and answers their questions.  The goal of this show is to provide the community with information that reduces poor health outcomes, builds health equity and reduces health disparities. 
Diane participated in the "Three Campus Community Conversations: Achieving Health Equity Through Eliminating Disparities in a 21st Century Pandemic" representing Downstate University as a community partner. This was a collaboration between, SUNY Downstate, Syracuse University and SUNY Albany University, January 2021. 
Diane has represented Downstate as a participant in the "Annual AACR Scientist Survivor Disparities Program" 2018. 
Diane was invited back by the AACR to lead a talk for the "Undergrad Student Caucus Poster Competition Program" (USCPC) at the Annual AACR meeting in 2019 sharing her story and encouraging students to continue the fight for research and why it is important for the future of Survivors/Thrivers like herself. 
Diane was a guest panelist on the AACR Advocacy Webinar June 2020.  She created an "Advocacy Toolkit" which has been published on the AACR's website and is being used to aid individuals who would like to start their advocacy journey and those who are ready to head to "The Hill" to effect change. 
Diane was a guest panelist for "The Future of Cancer Care Policy Forum" presented by the American Cancer Society Cancer Action Network, November 2020. 
In March 2020, Diane was invited to be a part of the 1st Meyer Cancer Center Community Advisory Council for Weill Cornell Medicine.  The goals of this board are to engage in community outreach through programs that build health literacy and health equity.  To promote screening and prevention education, works diligently to eliminate disparities and advocates for change in policies that create barriers for marginalized populations.  Most importantly, to achieve quality, accessible and affordable healthcare. 
August 2021, Diane was appointed to the American Cancer Society Cancer Action Network's 1st Black Volunteer Caucus.  Diane is serving on the Education and Training Committee. 
December 2021, Diane was elected to American Cancer's Advisory Board for the Greater NY Area.
Diane is currently employed by the New York City Department of Education as an Elementary School Counselor at Public School 11 in Brooklyn NY for the last 15 years.
Diane is a Founding board member for BELA, Brooklyn Emerging Leaders Academy Charter School for girls EST. June, 2016.  Diane became Board Chair in August 2020.  BELA is located in Brooklyn, NY in the Bedford Stuyvesant area in District 16.  BELA held commencement for its first graduating class of 50 young women in June 2021.  BELA is proud to celebrate 100 percent of their young women being accepted to college and 98 percent accepted to 4-year colleges and universities.
Diane is a married mother of 3 children Jazmyn 27, Jaelyn 24, and Joshua 19 who she refers to as her 3 Heartbeats. Diane says her advocacy work is for her family and others who are, have been and will be affected in the future.
Diane' favorite quote: 
"Positive expectations set the atmosphere for miracles."  - Pastor A.R. Bernard