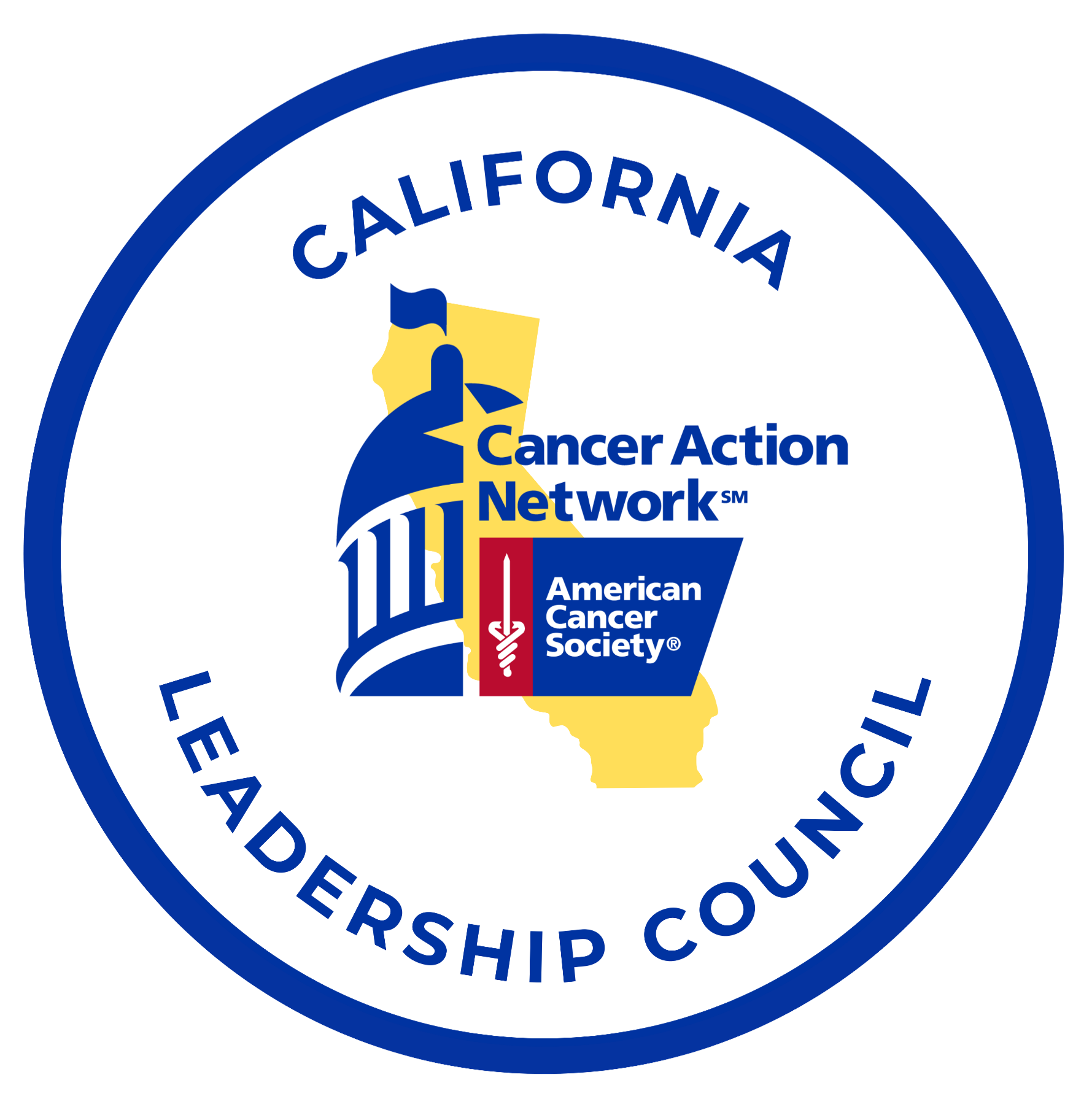 Almost everyone has been touched by cancer in some way.  Some have battled it personally, and many others know a family member, a friend, or a colleague who has had cancer.
In 2022, more than 189,000 Californians are expected to be diagnosed with cancer and nearly 61,000 are expected to die from the disease. ACS CAN focuses its policy and advocacy efforts on increasing funding for cancer research and prevention, preventing youth tobacco use through evidence-based tobacco policies, and ensuring that access to care and early detection programs meet the needs of the communities we serve.  
What is the ACS CAN California Leadership Council?
The California Leadership Council (CLC) is comprised of leaders from corporations, state and local businesses, nonprofit foundations and associations, health care systems, and research institutions in addition to philanthropists and advocates who are willing to invest in ACS CAN's mission of saving lives from cancer.
CLC Members serve as champions for ACS CAN by utilizing their experiences and relationships to influence policymakers and engage their connections in attending and sponsoring ACS CAN's events in order to fund its life-saving work.  
You can help end cancer as we know it by joining the ACS CAN California Leadership Council.  Joining ACS CAN at this level enables you to play a critical role in supporting our work to ensure that elected officials make fighting cancer a top priority at all levels of government. 
 ACS CAN California Leadership Council Members (as of  August 1, 2022)
P. Kay Coleman, Chair - California Leadership Council & State Lead Ambassador 
Daniel (Stony) Anderson, MD - California Colorectal Cancer Coalition 
David Bonfilio
David Ford
Tad Heitmann - VP, Marketing, Aerie Pharmaceuticals 
Allison Jones Thomson
Jeff Kean
John  Killpack
Mary Lippman
Jim Murphy
Ujwala Deshmane Rajgopal, MD, FACS, MBA - CEO, UDRMDPC 
Jose Ramos - VP, Marketing, United Way Bay Area 
Carolyn Rhee
Carolyn Williams-Goldman, JD
For more information please contact Lynda Barbour at [email protected] / 619.624.1517