Black Volunteer Caucus (BVC) > BVC In Action
The Black Volunteer Caucus is engaged in meaningful advocacy and policy work nationally and locally. Check out a few of their successes so far.  
Breast Cancer Awareness Month Event
Join Understanding & Ending Breast Cancer Disparities Among Black Women Twitter Spaces virtual discussion on Friday, October 21 at 2 pm (ET). Moderated by BVC Chairwoman Jacqueline Beale and featuring Fight Through Flights and Tammy Boyd, ACS CAN Vice President, Federal Advocacy.

Black Volunteer Caucus Fireside Chat
Thank you to everyone that participated in the BVC's first Fireside Chat "The Black Community is Being Left Behind – Why Aren't They Included in Clinical Trials?" to discuss the Black community's unique challenges to cancer care. 
Watch the recording

Download the Fireside Chat Program
 
Clinical Trials: Why Black Community Participation Matters
Dr. Sara Horton, Executive Director for Access and Diversity for the Quantum Leap Healthcare Collaborative, shares with BVC member Stephen Jackson the value, importance, and impact of the participation of the Black community in clinical trials. Dr. Horton demystifies common misconceptions about clinical trials and how increasing Black patients enrollment in trials improves the standard of care for everyone.
---
Leadership Summit & Lobby Day
During ACS CAN's Leadership Summit & Lobby Day, Caucus members hosted a BVC Connect & Chat, facilitated breakout sessions, conducted interviews, and urged their representatives to make cancer a national priority and advance federal legislation that would reduce the burden of cancer for communities nationwide.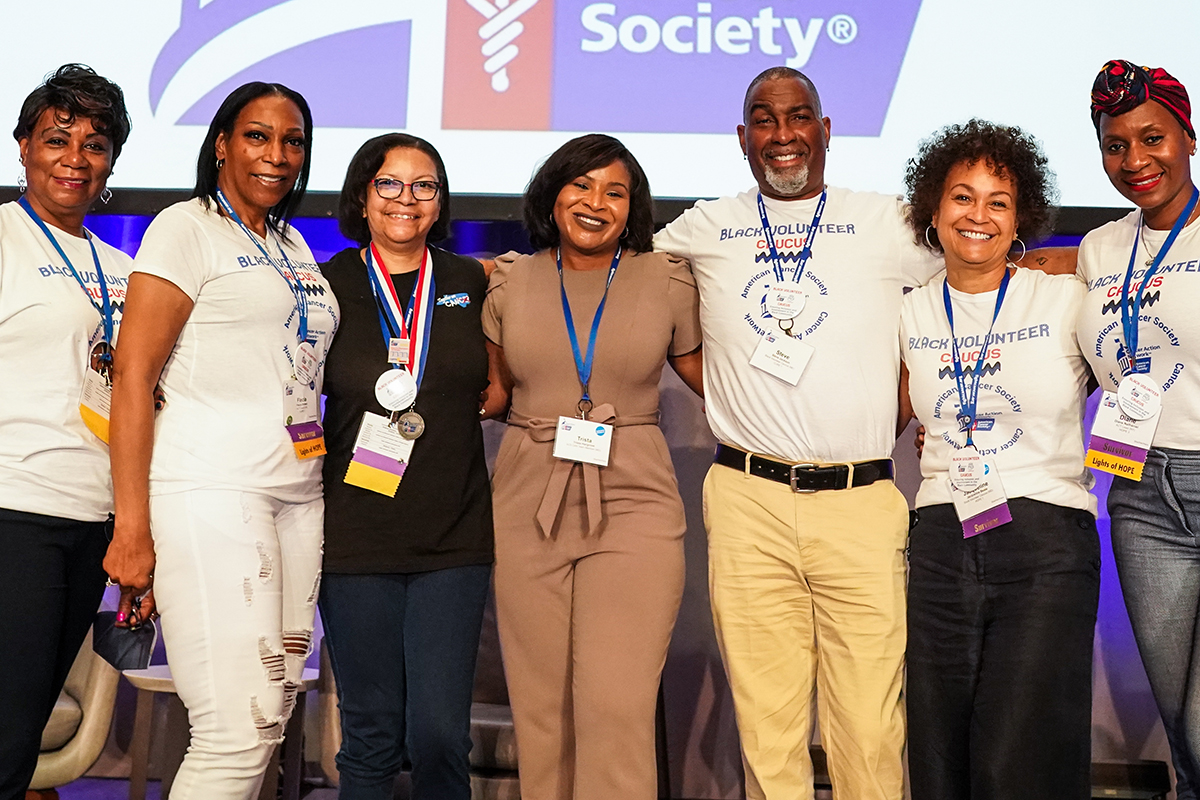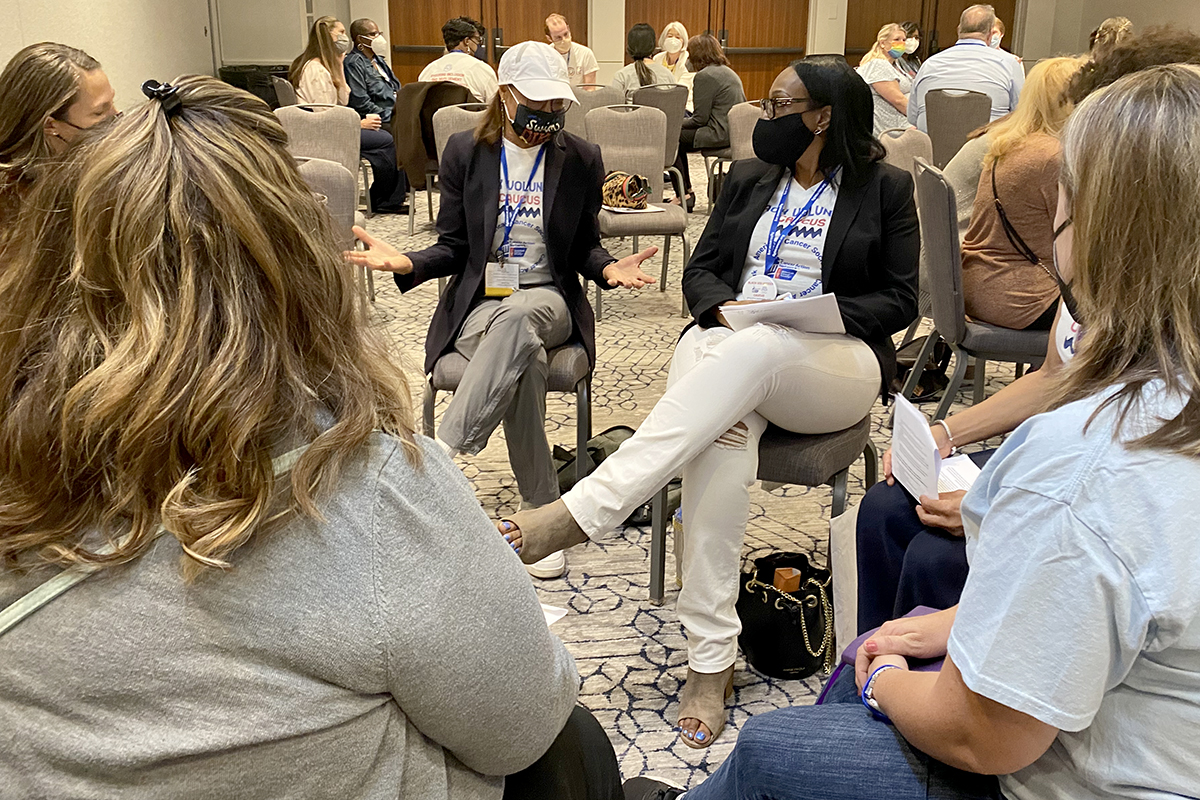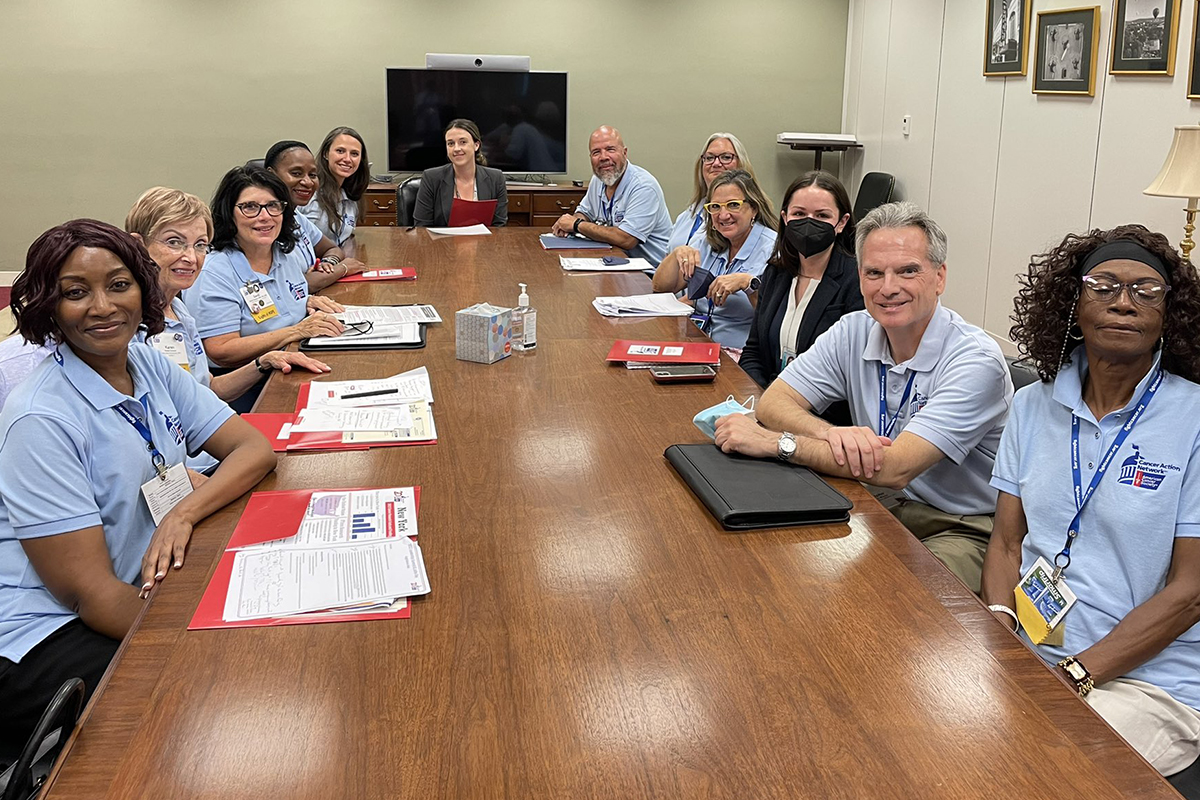 Also, during LS&LD, BVC member DonnaMarie Woodsen was recognized as an Ambassador Constituent Team Lead of the Year for her leadership work in North Carolina.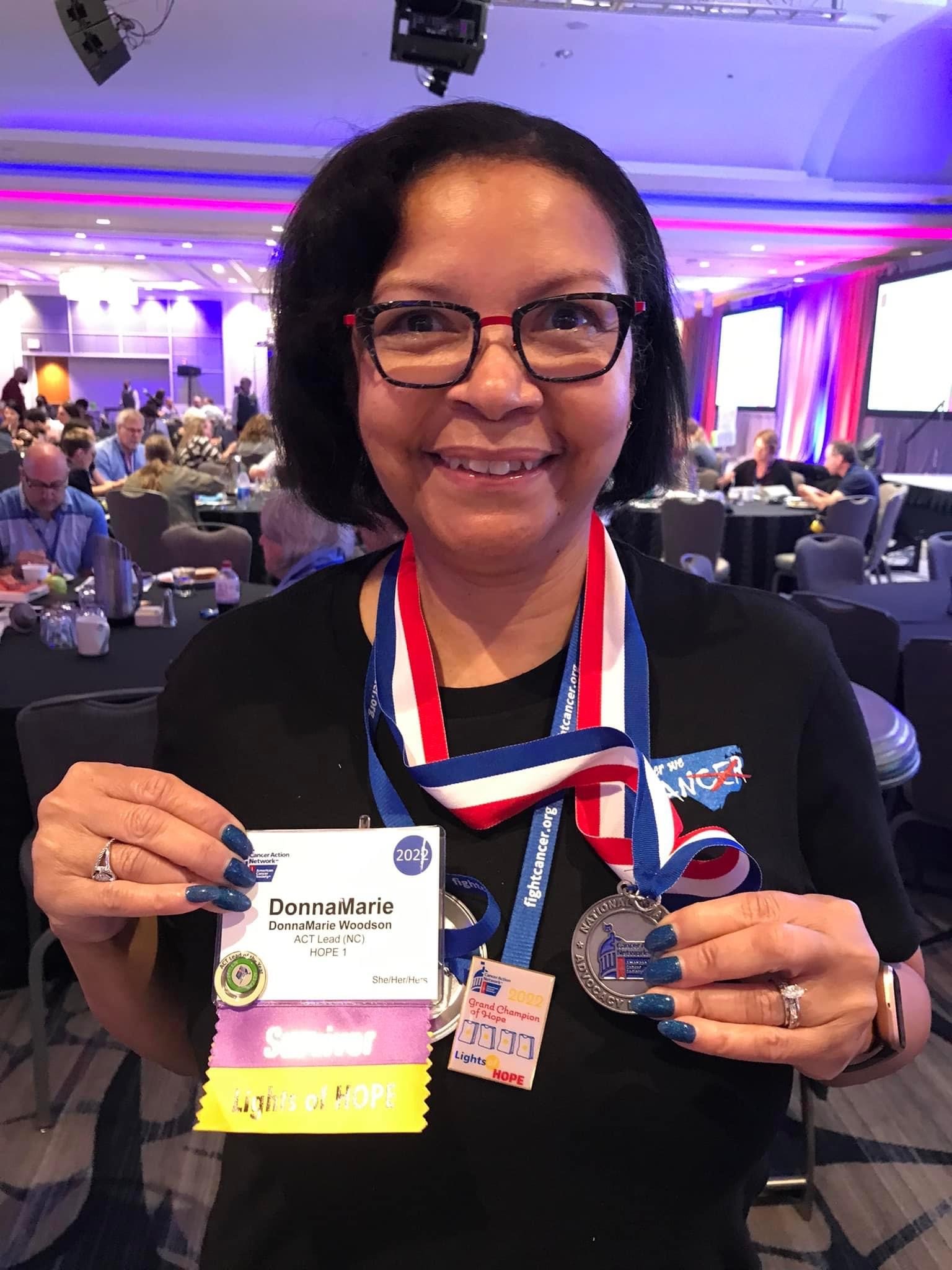 ---
BVC Chairwoman Jaqueline Beale presented a Breakout Session at the 2022 SLA Summit entitled Health Equity: Building Authentic Relationships.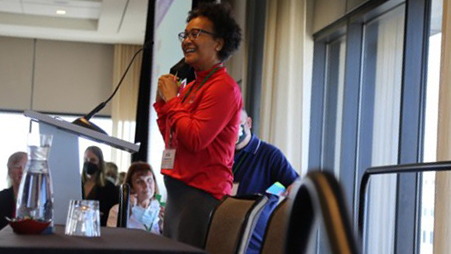 ---
BVC member Carol Coram provided verbal comments at the FDA listening session on proposed regulations to establish tobacco product standards for menthol in cigarettes and flavors in cigars.
---
BVC members Jaqueline Beale and Diane Nathaniel shared their stories during ACS CAN's 11th Annual National Forum on the Future of Health Care: "Improving Cancer Care in Every Community – Overcoming Unique Challenges"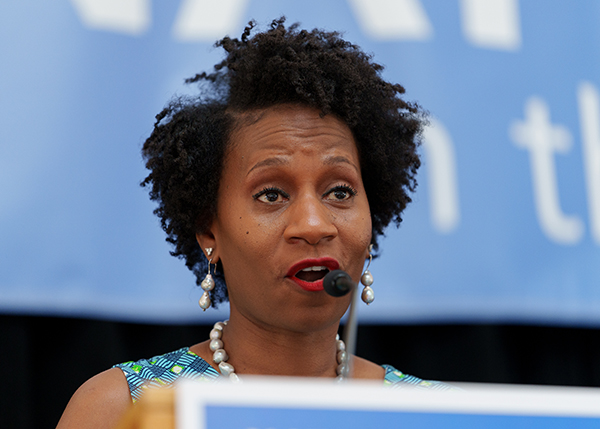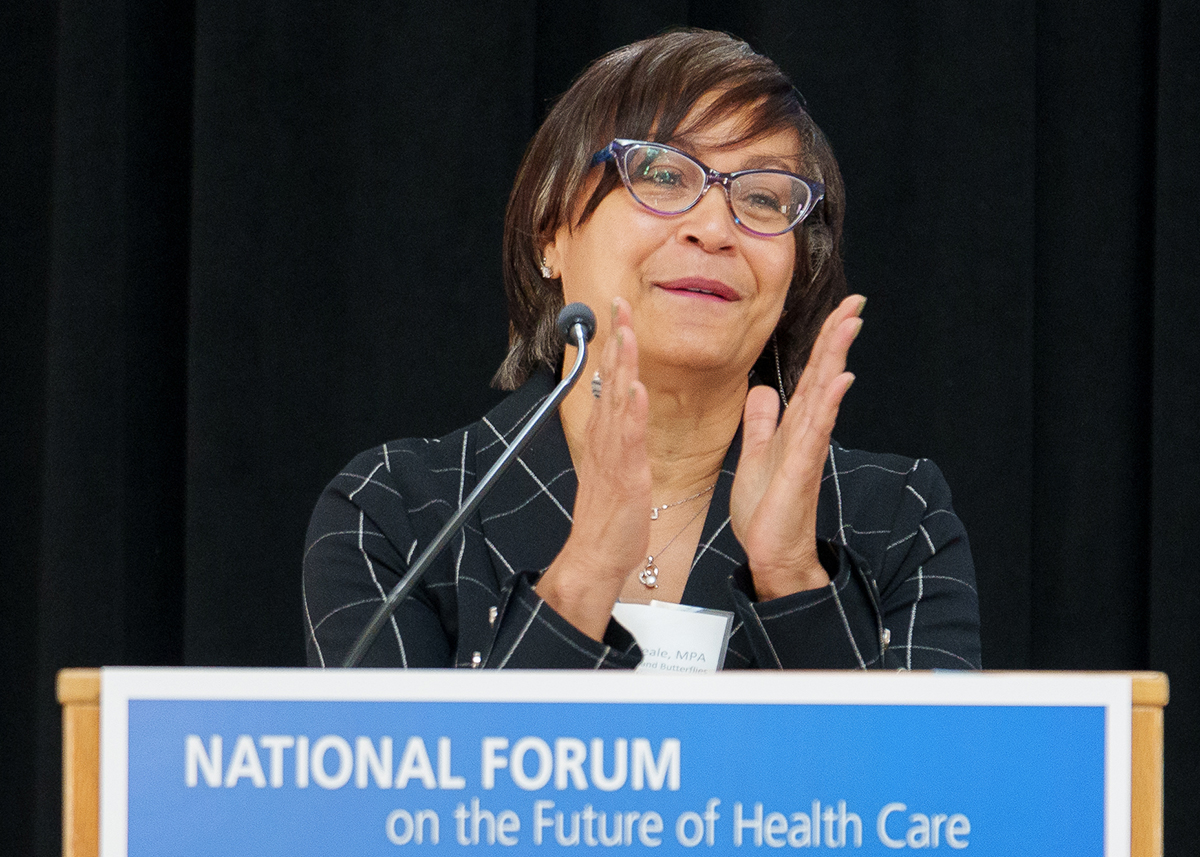 ---
The BVC helped shape messaging for a digital advocacy campaign focused on the National Breast and Cervical Cancer Early Detection Program resulting in the recruitment of new volunteers. 


See some examples from the campaign.
---
BVC members shared their volunteer experiences and strategies for strengthening and increasing outreach to the Black Community during A Conversation About Volunteer Diversity and Engagement breakout session at ACS CAN's Priorities and Partners meeting.  
---
The BVC members are actively engaged in their local and state advocacy efforts through contacting and meeting with elected officials on cancer disparities in the Black community, enhancing and building relationships with diverse groups and organizations, serving as spokespeople at meetings and trainings, and recruiting volunteers who can give a voice to the unequal burden of cancer.