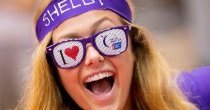 Thank you for helping us integrate our advocacy work into your local Relay For Life or other events.  These materials should give you all the tools you need to make your work a huge success. Please don't hesitate to reach out to your staff partner if you have any questions or additional needs. 
And, of course, thank you for all you do to help end suffering and death from cancer. 
Materials 
CANRaiser Page Instructions 
Start a CANRaiser page to collect and track ACS CAN memeberships for your Relay For Life event. 
It's time to show off at your Relay event! This fun recognition program rewards the volunteers and events that do a great job recruiting new ACS CAN members. 
 
Use this form to collect membership information when someone joins ACS CAN. They can pay for their membership with a credit card, check or cash.  
Virtual Relay For Life Resources:
Your community can help us virtually take action, share your story, and fight cancer with these materials desigend just for virtual Relay For Life events! 
All of the answers are in here.  How do I mobilize volunteers at American Cancer Society Events? What are the criteria for CAN Clubs? Why do we support more cancer research funding?  The Guidebook is your one-stop-shop for all of the answers. 
ADDITIONAL MATERIALS 
Event Activites
Looking to add some advocacy related activities to your event schedule? Check out these activities that help folks understand our legislative priorities at Relay For Life. 
Bicycle Metaphor
A fun and interesting way to explain how ACS and ACS CAN work together!
Yes, we did that!  This infographic is a great way to show people how our advocacy work is helping end suffering and death from cancer. 
 
Volunteers will be amazed at the impact their membership can have.  Use this flyer to show them all they can for just the price of a movie ticket. 
 
ACS FUNdraising App Instructions
Follow these easy steps to sign up for ACS CAN on the ACS FUNdraising app!
This is why we all work so hard.  Share this great video with your fellow Relay For Life committee chairs to help them understand the importance and impact of our advocacy work.