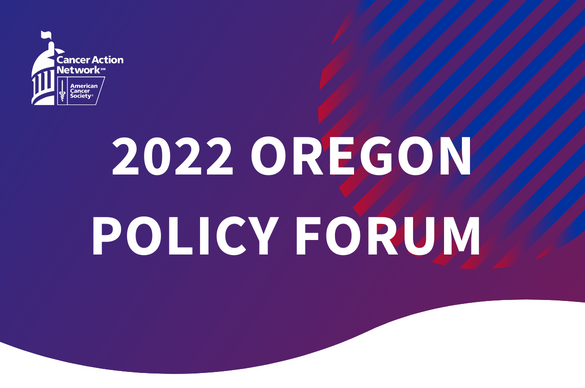 2022 Oregon Policy Forum
Wednesday, October 12, 2022 - 11:30am
Registration is now closed for the 2022 Oregon Policy Forum. If you are interested in attending the Wed., Oct 12th event please contact Kari Hampton, Oregon Grassroots Manager by emailing her at

[email protected]

or calling her cell at 503.724.2308.

About the Event
American Cancer Society Cancer Action Network (ACS CAN), the advocacy affiliate of the American Cancer Society will host their annual policy forum, a premier event that brings together leaders from the business, education, government, and research communities on Wednesday, October 12th from 11:30-1:00pm at the Beaverton City Library, Main Auditorium. 
 
This event will mark the official launch of the Oregon Cancer Caucus. We will hear directly from legislators who successfully legislated against cancer during the time of COVID-19. Speakers will include Washington County Commissioner Nafisa Fai, who introduced the amendment to end the sale of all flavored tobacco products, and State Representative Dacia Grayber, who championed the expansion of presumed cancer coverage for firefighters.
 
The Beaverton City Library holds a maximum of 150 people, so space will be limited. Snacks and drinks will be provided.
If you are unable to attend please consider donating here to support our lifesaving work.
Thank you for the generous support from the following event sponsors: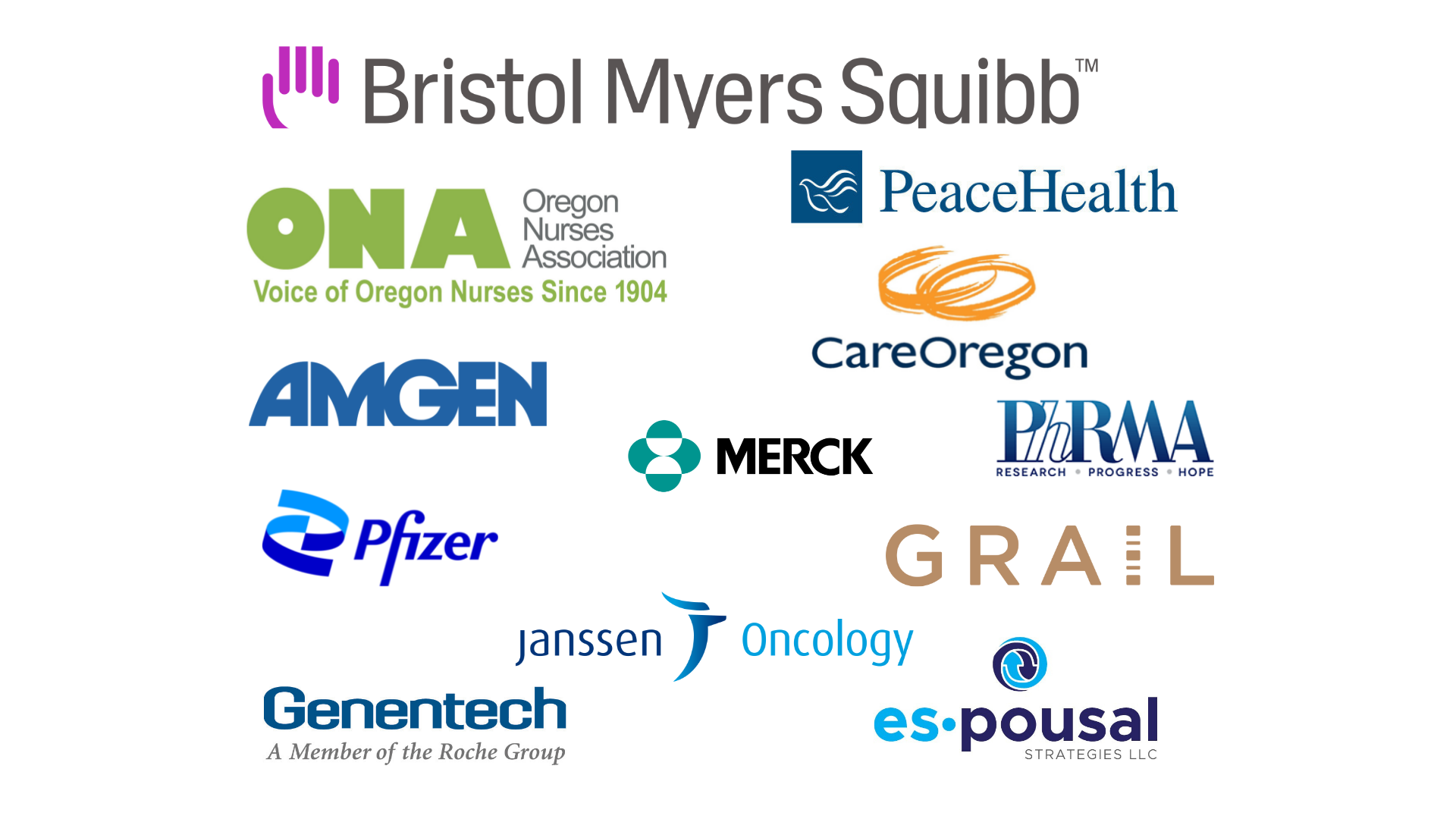 MODA Health
OHSU Knight Cancer Institute
Sanofi
For sponsorship information or questions, contact Kari Hampton, Oregon Grassroots Manager, at [email protected].
Due to the COVID-19 pandemic, the 2022 (EVENT NAME) might look different this year but our passion and commitment to fight cancer is unchanged. The health and safety of all our guests and participants is our number one goal. Please see below for important details which will continue to be updated based on our unique needs and review the COVID-19 Waiver.
If you are feeling sick or have been recently exposed to someone who recently tested positive for COVID-19, you should stay home. People who have underlying health conditions or taking medications that weaken the immune system, should talk to their healthcare provider before attending large gatherings.
RECOGNIZE COVID-19 SYMPTOMS The CDC has identified the symptoms of a COVID-19 infection. If you have one or more of these symptoms on the day of the event, please stay home. If you are waiting for COVID-19 test results or have had close contact with a person who has tested positive for or who has COVID-19 symptoms, please stay home unless you get a negative test result before the event.
YOUR SAFETY IS OUR NUMBER ONE PRIORITY The COVID-19 virus and its variants are highly contagious. Some people infected with these viruses get severely ill, become hospitalized or die. Event attendees acknowledge the risk of exposure to the COVID-19 virus, assume all such risk, and the American Cancer Society, Inc., shall not be held liable.
Contributions or membership payments to the American Cancer Society Cancer Action Network, Inc. are not tax-deductible.