Pennsylvania State Lead Ambassador
Michael Myers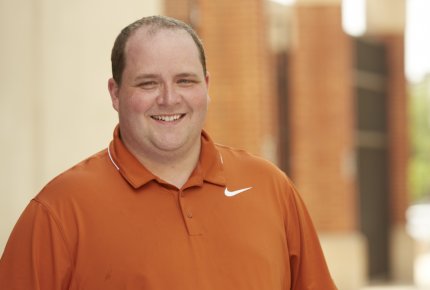 Michael Myers has been involved with ACS CAN since 2012 and he has won the ACS Volunteer Achievement Award and numerous other awards. He was Pennsylvania's first state Social Media Lead and helped drive social media during the tobacco tax campaign in 2015 and 2016. He  was also part of the planning and execution of the Cancer Votes Campaign in Pennsylvania during the 2016 election. Besides volunteering with ACS CAN, Michael lives in Conshohocken and is a hotel sales manager. He loves to travel throughout Pennsylvania and through his role with ACS CAN, he has learned firsthand about all the great cancer treatment facilities in the state.
Why is being an ACS CAN volunteer important to you?
Volunteering with ACS CAN is important to me because it is making a difference in the lives of those who can't advocate for themselves. I also want to do my part in protecting the health of those still to come.
Why should others in your community get involved with ACS CAN?
Others should get involved with ACS CAN because cancer, unfortunately, effects all of us. It is our duty to help those in need in our community.
What is your favorite memory from your time as an ACS CAN volunteer?
My favorite memory is my first meeting with a legislator in my state Capitol. I built that relationship to a point where she looks forward to our meetings and remembers my name in the community at events.
Want to join me in the fight against cancer? Fill out this form to sign up to be an ACS CAN volunteer in Pennslyvania.