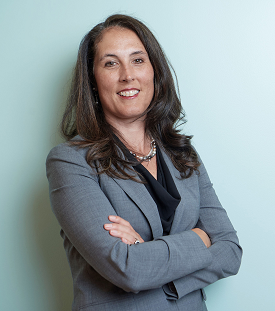 Dr. Knudsen comes to us from Thomas Jefferson University, where she serves as executive vice president of Oncology Services and enterprise director of the Sidney Kimmel Cancer Center, one of only 71 National Cancer Institute-Designated Cancer Centers recognized for its research and impact on patient outcomes.
 
She holds leadership roles with some of the most important cancer entities in the nation. She is the president of the Association of American Cancer Institutes, and she serves on the board of directors for the American Association of Cancer Research and the board of advisors for the National Cancer Institute. She is also active in committees for the American Society for Clinical Oncology, in addition to serving on other academic and for-profit boards.
 
Dr. Knudsen holds a bachelor's degree in biology from the George Washington University; a PhD in biological sciences from the University of San Diego; and an MBA from Temple University Fox School of Business.
 
Dr. Knudsen begins her role on June 1, 2021.