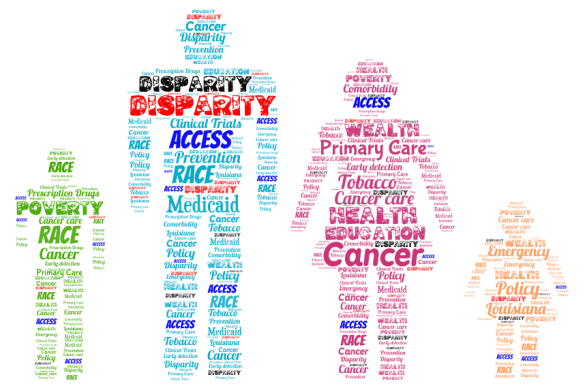 2020 ACS CAN Policy Conference on Health Disparities
Tuesday, October 20, 2020 - 8:00am
At the 2020 ACS CAN Policy Conference on Health Disparities, key leaders in medicine, insurance and government will address an issue that has plagued Louisiana and its people for generations: the divide in health care and health outcomes throughout the state's population.
At the conference, you will explore ways to narrow this divide through policy change, and will leave with more information about the value of effective advocacy.
Host Committee
Dr. Nelly Aoun, West Jefferson Hematology Oncology Services

Arianna Baseman, Humana

Grant Cale, Bristol Myers Squibb

Allison DeBattista, The Moore Agency

Mikal Giancola, Louisiana Cancer Prevention and Control Program

Michael Holmes, Capitol Imaging Services

Kate Kelly, American Cancer Society

Jesse Lewis, Bristol Myers Squibb

Eric Martin, Pfizer

Dr. David Oubre, Pontchartrain Cancer Center

Kathy Oubre, Coalition of Hematology and Oncology Practices

Dr. Daniel Sarpong, Xavier University

Dr. Donna Williams, Louisiana Cancer Prevention and Control Program
Sponsorship Opportunities
ACS CAN is committed to ensuring that our progress to prevent cancer and save more lives continues by collaborating with key partners.  We invite you and your organization to join us in the fight against cancer by sponsoring this year's event.
To learn more about sponsorship opportunities, please click here and please email [email protected] to join us.