ACS CAN President Lisa Lacasse shares her views on the impact of advocacy on the cancer fight.
Shining a Light on Cancer
Our annual Lights of Hope ceremony is one of the most visually powerful events I have ever experienced.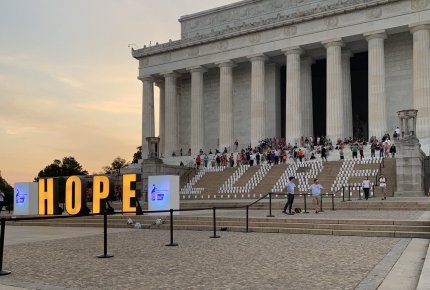 This year, volunteers brought more than 40,000 Lights of Hope with them to D.C. from every corner of the country. When you know that each light represents a parent, child, sibling, friend, neighbor, or loved one who's been touched by cancer, you're almost overwhelmed by emotion looking across the rows of bags decorated with messages of love and support. This year's event was made even more special and personal as I placed a light for my dad among the thousands of other loved ones going through a cancer journey.
It was incredibly inspiring to hear the stories behind some of those lights. Patsy Romero, ACS CAN California State Lead Ambassador, opened the ceremony by sharing her own cancer journey, one that motivates her every day to keep advocating for our mission. Patsy shared with us her dream that none of her daughters is diagnosed with breast cancer, that youth are protected from a lifetime of tobacco addiction, that one day we will live in a world without cancer; dreams that cancer advocates across the nation carry with them when they speak to their lawmakers, and dreams that volunteer leaders like Patsy are helping us bring to fruition.
I was thrilled to have Dr. Dick Deming, Chair of the ACS CAN Board of Directors, address the audience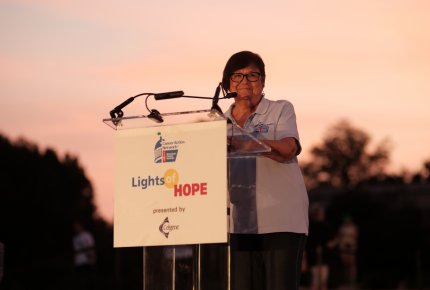 at Lights of Hope. Dick's leadership and longtime commitment to protecting public health have been vital in growing our organization and our capacity to advance our mission. As he looked over the Reflecting Pool and the 40,00 lights surrounding him, he perfectly captured the power of Lights of Hope: "The scene here tonight is remarkable…it is a moving visual reminder of the reason we all volunteer and the power we have when we come together."
We were honored to have several members of Congress join us for Lights of Hope this year. Rep. Brian Higgins, Rep. Brian Fitzpatrick, Rep. Lisa Blunt Rochester, Rep. Buddy Carter and Rep. Debbie Wasserman Schultz each shared how and why they are committed to championing policies proven to help reduce cancer incidence and mortality. We're grateful to have them as allies and partners in our fight. 
Finally, we heard from the Chairman and CEO of Celgene Corporation, Mark Alles, who understands the critical need for increased funding for research to drive medical innovation and discovery. The Lights of Hope event was made possible by the generous support of Celgene.
The 9th annual Lights of Hope ceremony was an inspiring end to a day filled with advocacy, determination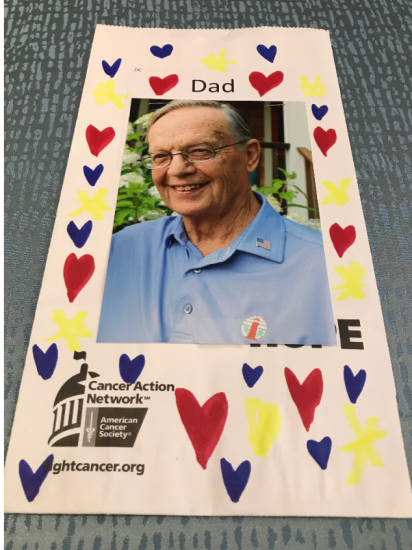 and commitment. Thank you to everyone who continues to share their story with ACS CAN and with lawmakers. It is a privilege to lead this organization, and it is an honor to hear your stories.