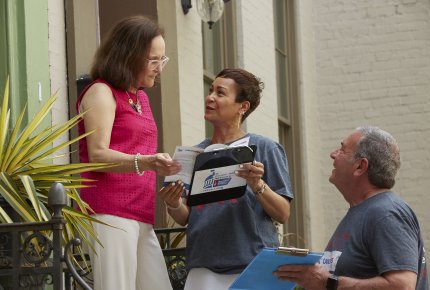 You can help us make fighting cancer a priority during this election season.
Together, we can move candidates to speak publicly about their support of cancer issues if elected.  From increasing funding for cancer research to ensuring cancer patients and survivors can't be denied access to quality, affordable health care coverage.
Ready to help? 
ACS CAN has volunteer action teams in over 400 communities across the nation. And they are filled with people just like you - ordinary Americans who are ready to dedicate a little bit of their time to the fight against cancer.  Just tell us how you want to help and we can find a fun and impactful role for you to fill right there at home, in your own community. 
Complete our simple form and a local staff person or volunteer leader will contact you to talk through how you can be part of our exciting and successful team.