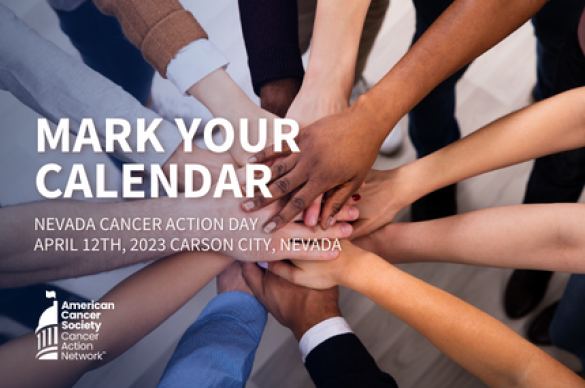 Nevada Cancer Action Day 2023
Wednesday, April 12, 2023 - 8:00am
PST
In 2023, we're continuing to make our cancer-fighting voices heard in Nevada, and we get to gather in person this year! Join us Wednesday, April 12, 2023!
This year our focus will be focused on new groundbreaking issues, coverage for biomarker testing for cancer patients. This legislative priority will contribute to reducing health equity gaps exisiting in Nevada. 
By meeting with your lawmakers, you will help protect the lives of thousands of families across our state. Never participated in a meeting with your lawmaker? Don't worry! We will provide you with training and everything you will need to be successful. All you need is passion to make an impact in the fight against cancer.
If you have any questions, please contact Latoschka Nether, Nevada Grassroots Manager, at [email protected]