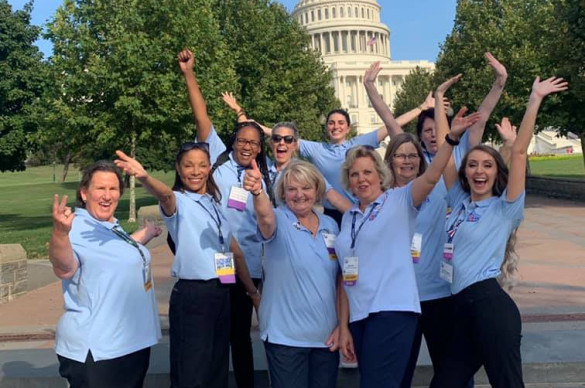 ACS CAN Washington Virtual Cancer Action Day
Monday, February 1, 2021 (All day)
PST
It's a new year and a new opportunity to fight cancer.
In 2021, we're continuing to make our cancer-fighting voices heard in Washington State, even if we have to do it virtually! Register for our 2021 Virtual Cancer Action Day event on Feb 1, 2021. (link to follow)
Join me and hundreds of volunteers from across our state in the fight for legislative solutions to prevent and treat cancer and protect cancer patients and their families.  Our efforts to protect critical cancer research funding, fight against cuts to critical treatment programs and prohibit flavors used by big tobacco to hook new users. This will contribute to reducing health disparities impacting at-risk and under-served communities.
By meeting with your lawmakers, you will help protect the lives of thousands of families across our state. Even though we're going virtual for 2021, we'll have an impactful day/week of action, including issue briefings, social media activities, and time to ask your lawmakers to stand up for cancer patients.
Never participated in a virtual meeting with your lawmaker? Don't worry! We will provide you with training and everything you will need to be successful. All you need is passion to make an impact in the fight against cancer.
Agenda: 
Jan 26, 2021 - Volunteer Legislation Ambassador Training for Cancer Action Day
Did you miss the training? See the recording HERE
Feb 1, 2021 9AM 
9AM Virtual Cancer Action Day Kick-off 
10AM Video and Phone calls with your state lawmakers to advocate against the restriction of tobacco flavored products take place throughout the day
1PM Social Media Blitz (instructions to follow) 
4PM Debriefing and any follow-ups discussed  
Feb 2, 2021 
Virtual Meetings continue with lawmakers if scheduled continues 
Email follow up materials to lawmakers 
Feb 3, 2021
Submit Letters to the Editor (templates provided)
Complete Evaluations (event survery link here)