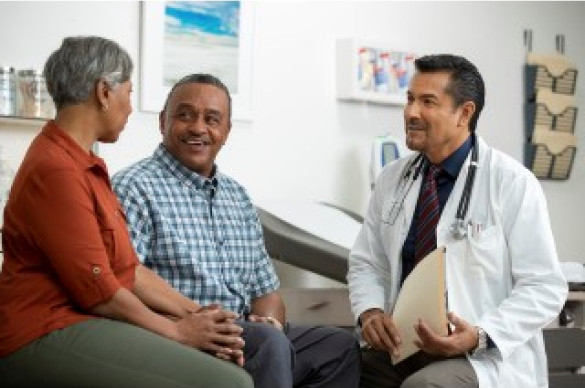 ACS CAN Nebraska 2022 Cancer Policy Forum
Tuesday, October 11, 2022 -

7:30am

to

9:00am
University of Nebraska Omaha (UNO) Barbara Weitz Community Engagement Center
Forum Focus | Barriers to Cancer Screenings
The American Cancer Society Cancer Action Network (ACS CAN) will host the 2022 Nebraska Cancer Policy Forum in October of 2022; our first face-to-face forum since 2019. ACS CAN is working to bring together Nebraska partners to identify obstacles in the fight against cancer and more importantly, discuss strategies for removing them.
Discussion Points
Early detection of cancer through screening reduces mortality from colorectal (CRC), breast, cervical,
and lung cancers and in some cases can prevent cancers by identifying removable precancerous lesions.
However, access to these potentially lifesaving screenings is not equitable for all Nebraskans, creating
significant disparities in cancer outcomes. The 2022 Nebraska Policy Forum will focus on discrepancies
in access to cancer prevention and policy solutions that can ameliorate those inequities.
Presenters
-Dr. Alan Thorson
Retired colorectal surgeon and ACS CAN advocate
Topic: Barriers to colon cancer screenings
-Amy Behnke
Health Center Association of Nebraska
Chief Executive Officer
Topic: Screening barriers for rural Nebraskans
-Mehmet Sitki Copur, MD,FACP
Medical Director of Oncology
Medical Oncology/Hematology
Professor, University of Nebraska Medical Center, Adjunct Faculty
Mary Lanning Healthcare
Morrison Cancer Center
Topic: Lung cancer screenings
-Kelsey Haswell, MBA, SSBB
Senior Director of Pre-Access and Access Scheduling
Methodist Physicians Clinic
Topic: Barriers providers see for various cancer screenings for patients 
Event Moderator:
Laura Schabloske
Nebraska Cancer Coalition
Executive Director
Please contact Megan Word Nebraska Government Relations Director at
[email protected]
with any questions on the event. 
Due to the COVID-19 pandemic, the ACS CAN Nebraska 2022 Cancer Policy Forum might look different this year but our passion and commitment to fight cancer is unchanged. The health and safety of all our guests and participants is our number one goal. Please see below for important details which will continue to be updated based on our unique needs and review the COVID-19 Waiver. 
https://www.cancer.org/about-us/policies/covid-19-safety-acknowledgement...
If you are feeling sick or have been recently exposed to someone who recently tested positive for COVID-19, you should stay home. People who have underlying health conditions or taking medications that weaken the immune system, should talk to their healthcare provider before attending large gatherings.
RECOGNIZE COVID-19 SYMPTOMS The CDC has identified the symptoms of a COVID-19 infection.
https://www.cdc.gov/coronavirus/2019-ncov/downloads/COVID19-symptoms-24x...
If you have one or more of these symptoms on the day of the event, please stay home. If you are waiting for COVID-19 test results or have had close contact with a person who has tested positive for or who has COVID-19 symptoms, please stay home unless you get a negative test result before the event.
YOUR SAFETY IS OUR NUMBER ONE PRIORITY The COVID-19 virus and its variants are highly contagious. Some people infected with these viruses get severely ill, become hospitalized or die. Event attendees acknowledge the risk of exposure to the COVID-19 virus, assume all such risk, and the American Cancer Society, Inc., shall not be held liable.
DONATIONS & SPONSORSHIP
While this event is free to attend, donations are welcomed. 

Thank You To Our Sponsors 
Gold Level 

Silver Level
Amgen 
Bristol Myers Squibb
Genentech
Merck
Pfizer
PhRMA
Contributions or membership payments to the American Cancer Society Cancer Action Network, Inc. are not tax-deductible.