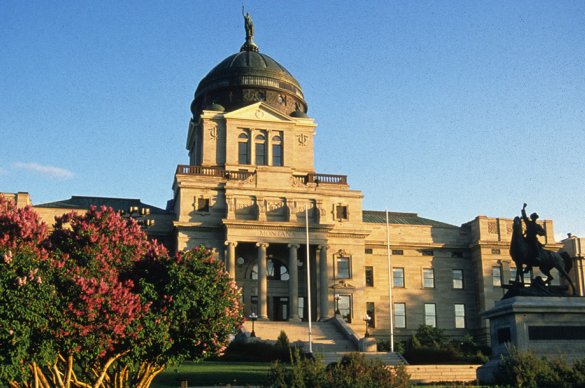 6th Annual ACS CAN Montana Cancer Summit: Health Equity in the Fight to End Cancer in Rural Montana
Wednesday, October 21, 2020 -

10:00am

to

12:00pm
Registration is closed.  But, you can still join the event, by going to: http://acscan.windrosemedia.com/ on October 21st to join the conversation.  Please plan on joining us about 10 minutes prior to the event start time. 
This 6th annual cancer policy summit will focus on what cancer-related health disparities look like in rural states Montana and how we can work together to improve cancer outcomes and eliminate cancer disparities.
Join us to hear guest speakers, Medical Oncologist, Jack Hensold, MD of Bozeman Health Cancer Center; President Alona Jarmin and Vice-President Katelin Conway of Montana American Indian Women's Health Coalition bring their unique perspective to cancer care in rural Montana. 
View the agenda here.
This event will convene leaders in business, academia, patient advocacy, as well as other key stakeholders in Montana to capture the latest and best thinking about the importance of addressing social determinants of health.
ACS CAN is focused on the needs of patients and ensuring that people have access to the care they need to prevent, detect and fight cancer and to maximize the quality of their lives. ACS CAN unites and empowers cancer patients, survivors, caregivers, and their loved ones, giving them the training and tools they need to be heard.
ACS CAN's public policy priorities are focused on the actions that elected leaders at all levels of government can take to accelerate the ability to save lives and win the fight against cancer. 
If you would like to sponsor the event you or make a donation to support our mission click here.
This year's sponsors include: 
Silver
Blue Cross Blue Shield of Montana
Bozeman Health
Bristol Myers Squibb
PacificSource Health Plans
Bronze
Benefis Health System
Community Medical Center
Genentech
Janssen Oncology
Merck
Montana's Credit Unions
Mountain Pacific Quality Health
PhRMA
Friend
Billings Clinic
C.B. Pearson
Crowley Fleck PLLP
Kalispell Regional Healthcare
Montana Association of Health Care Purchasers
Montana Dental Association
Mountain Health CO-OP