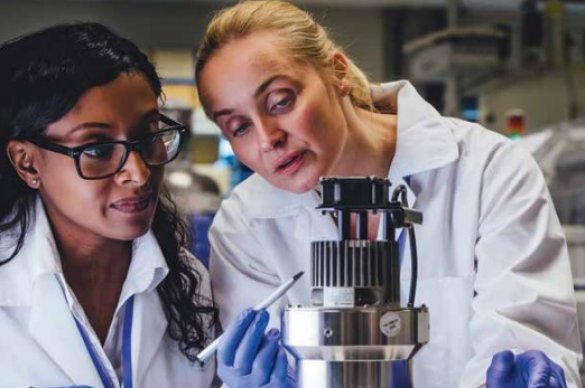 2021 ACS CAN 8th Annual Rhode Island Research Breakfast
Thursday, November 12, 2020 - 7:30am

to

Friday, November 12, 2021 - 9:30am
Please join us for the 8th Annual Rhode Island Research Breakfast!
The American Cancer Society Cancer Action Network (ACS CAN) will host its 8th annual Rhode Island Research Breakfast on Friday, November 12th from 7:30am – 9:30am (Breakfast/Registration: 7:30am | Program 8:00 am – 9:30am) at the Providence Marriott (1 Orms St). Like year's past, the breakfast will bring together key leaders and decision makers in government, research and academia to discuss the cancer research and innovation happening in Rhode Island.
Our 8th annual event will highlight:
Discovery.  Researchers from Rhode Island institutions are playing a key role in cancer research advancements, but what does the future hold for federal investment in medical research? Will current funding support the flourishing discovery pipeline?
Innovation. Rhode Island is home to a growing biomedical and life science industry sector. Advancements in medical research have unleashed new and improved therapies that are revolutionizing cancer care.
Translating Action Into Influence. Eliminating cancer relies as much on public policy as it does on medical research. Cancer fighting public policies such as sustained investments in medical research, stronger efforts to reduce tobacco use and improved access to care help ensure our innovation ecosystem stays strong and patients and families receive the care they need.  
Last year's speakers included: 
Emcee: Vic Vetters, General Manager, NBC10/WJAR; The Honorable Jack Reed, United States Senator; The Honorable Sheldon Whitehouse, United States Senator; WIlliam Cance, MD, Chief Medical and Scientific Officer, American Cancer Society; Don Dizon, MD, FACP, FASCO, Director of Women's Cancer, Lifespan Cancer Institute; Director of Medical Oncology, Rhode Island Hospital; Professor of Medicine, Warren Alpert Medical School of Brown University; Ponnandai S. Somasundar, MD, MPH, FACS, Associate Chief, Division of Surgical Oncology; Director of Geriatric Oncology Program, Roger Williams Medical Center; Susan Desanto-Madeya, PhD, APRN-CNS, FAAN, Associate Professor, College of Nursing, University of Rhode Island; Angela Coxon, D. Phil, Vice President, Oncology Research, Amgen
This year's speakers include:
To be announced...
ACS CAN 
The American Cancer Society Cancer Action Network (ACS CAN) is the nations' leading advocacy organization working every day to make issues facing cancer patients a national and state priority. Whether it is increasing cancer research and prevention funding or improving access to health coverage, ACS CAN protect the needs of patients and families, working to ensure that our innovation ecosystem remains strong and everyone has the access to care they need to prevent, detect and fight cancer.

Corporate and Individual Sponsorship Opportunities
Corporate and Individual Sponsorships are available to support the annual ACS CAN Rhode Island Research Breakfast and the important work that ACS CAN does every day.

To learn more about Corporate Event Sponsorship Opportunities click here. To become a corporate sponsor, click the button  "BECOME A CORPORATE SPONSOR" at the top of the page or click here.
Individual Sponsorships are also available. To learn more about Individual Sponsorship Opportunities click here. To become an Individual Sponsor or purchase a ticket please click here. 

Thank you to our 2021 Sponsors!
DIAMOND
 

GOLD



SILVER
CharterCARE Health Partners
PhRMA
BRONZE
Janssen Oncology
The Seyboth Team Century 21
CHAMPIONS
For more information on becoming a sponsor, please contact Cori Chandler at [email protected].