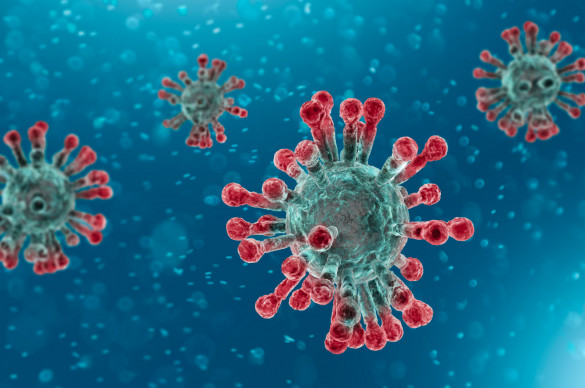 2020 Kansas Cancer Policy Forum: COVID-19 and Access to Care
Thursday, October 8, 2020 -

1:00pm

to

2:30pm
Pre-registration has now closed. You can join the day of the event using the link below.
The American Cancer Society Cancer Action Network (ACS CAN) recognizes that providing everyone with the opportunity to have a healthy lifestyle and true access to cancer screenings – like mammograms and colonoscopies – could save thousands of lives every year. ACS CAN is working to pass laws at every level of government that are proven to help prevent and detect cancer.
Our fall 2020 event, held virtually, will discuss cancer care in the wake of the COVID-19 global pandemic. Our panel of lawmakers, hospital stakeholders, patients and cancer care providers will explore the ways in which COVID-19 has impacted the ability to access and afford timely cancer prevention and treatment as more Kansans find themselves uninsured or underinsured. As our legislature prepares to return to Topeka, we'll highlight public policy options aimed at reducing the burden of cancer and improving health as we recover from this public health crisis.
Opening Remarks
Fred Logan, Chair, Partners Advisory Board
Masonic Cancer Alliance, The University of Kansas Cancer Center
Keynote Speaker 
Secretary Lee A. Norman, MD, MHS, MBA 
Kansas Department of Health and Environment
Panel Discussion
M. Jameel Kyasa, MD
AdventHealth
Michele Voelker, APRN
ACS CAN Volunteer
Sunee Mickle, Vice President, Government and Community Relations
Blue Cross and Blue Shield of Kansas, Inc. 
 
Thank you to our event sponsors! 
GOLD - Pfizer
SILVER - Genentech, Janssen Oncology, Kanas Hospital Association, Merck, PhRMA, University of Kansas Health System
Hero's Circle - Calhoun Family, University of Kansas Cancer Center
Leader's Circle - AARP Kansas
Save this event to your Outlook calendar.