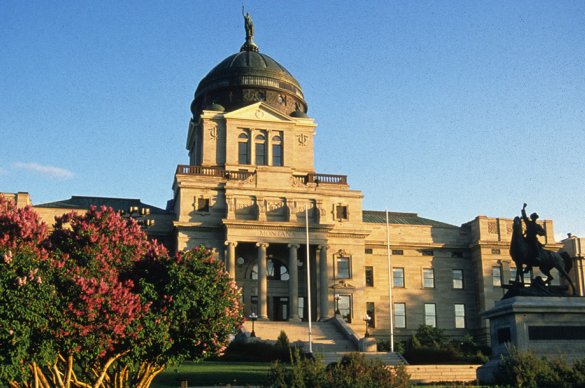 2019 Policy Summit "Embracing Health Equity in the Fight Against Cancer"
Friday, October 4, 2019 - 11:00am
The ACS CAN Montana Cancer Summit is the premiere event that brings together businesses, academia, health care professionals, community leaders, elected officials and others to support the mission of the American Cancer Society Cancer Action Network.  
Health equity means everyone has a fair and just opportunity to prevent, find, treat and survive cancer.  ACS and ACS CAN believes that addressing the social determinants of health is one way to advance health equity in communities.  
Join us to learn more about the social determinants of health ACS CAN is prioritizing and their connection to cancer prevention, detection, treatment, survivorship, disparities and inequities.  We will also explore evidence-based strategies that move us closer to health equity.  There will be an in depth discussion about roles that you, other organizations, the faith community, businesses and our government can and are playing in addressing these determinants of health.  Citseko Staples Miller will be our keynote speaker. 

Citseko Staples Miller is a member of the American Cancer Society Cancer Action Network's State & Local Campaigns team, providing strategic campaign and issues support to the organizations field advocacy staff in all 50 states and the US territories. Her issues portfolio includes Medicaid, HPV and Health Equity and Disparities. She also serves as the Project Director for ACS CANs Medicaid Covers US project – a national public education project designed to create a conversation about Medicaid and the role it plays in the health and well-being of our families, friends and communities.
A special thanks to the following sponsors:
Gold Sposorship

Silver Sponsorship
St. Patrick Hospital - Providence
Bristol-Myers Squibb
PacificSource Health Plans
Bronze Sponsorship
Montana Association of Healthcare Purchasers
Community Medical Center
Benefis Health System
Kalispell Regional Medical Center
Genentech
Janssen Oncology
Montana's Credit Unions
Friend Sponsorship
AARP Montana
Billings Clinic
Montana Dental Association
Montana Health Coop
Mountain Pacific Quality Health
John & Melissa Lewis
Crowley Fleck PLLP
Montana Public Health Association
For more information or to sponsor the event please email [email protected].
You can check out the agenda here
Or you can make a sponsorship donation here.
To make a membership donation to the American Cancer Society Cancer Action Network Montana
you can click here.