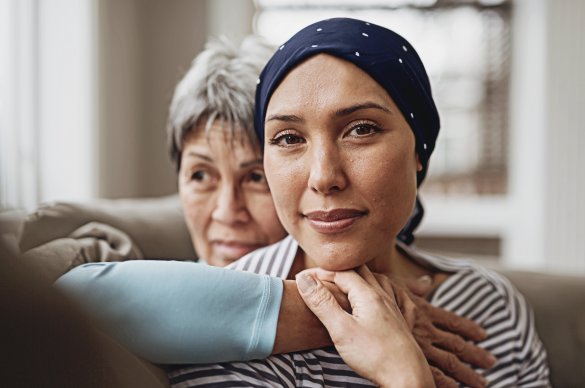 2019 Kentucky Cancer Summit
Wednesday, September 25, 2019 -

11:00am

to

3:00pm
Lyric Theater - Deweese Community Room
Hosted by The American Cancer Society Cancer Action Network
Presented by The Kentucky Cancer Consortium
Please register by September 20, 2019
The American Cancer Society Cancer Action Network (ACS CAN) is hosting an annual policy forum, 2019 Kentucky Cancer Summit. The event brings together leaders and decision-makers in cancer research, government, and academia to discuss emerging oncology and health care policy issues that affect the health of Kentuckians.
Kentucky continues to lead the nation in both cancer incidence and cancer mortality rates. Conquering cancer is as much a matter of public policy as it is scientific discovery. Whether it's advancing prevention and early detection, increasing cancer research funding, saving our children from tobacco, enhancing quality of life from diagnosis through survivorship, or improving access to cancer treatment, policy decisions play a key role in addressing the cancer crisis. Join ACS CAN for a discussion on the current state of cancer in the commonwealth, and how we can work together to ensure Kentuckians have access to the care they need to prevent, detect, and fight cancer.
Discussion Points
Prevention. About 42% of cancer cases and 45% of cancer deaths in the United States are linked to modifiable risk factors – and thus could be preventable. What are the key policies that can reduce cancer incidence and will we see these implemented in Kentucky?
Access. Protecting access to appropriate, high quality and patient-centered cancer care is critical to achieving optimal patient outcomes. Shifting payment models, narrowing networks, unstable insurance markets, and growing demand for oncology services pose difficult challenges to patient access. What's the next move for policymakers and how will it impact access to care?
Sponsorship Opportunities
ACS CAN is committed to ensuring that our progress to prevent cancer and save more lives continues by collaborating with key partners.  We invite you and your organization to join us in the fight against cancer by sponsoring this year's event.
American Cancer Society Cancer Action Network
ACS CAN is the nonprofit, nonpartisan advocacy affiliate of the American Cancer Society and is the nation's leading cancer advocacy organization working every day to make cancer priorities a state and national priority.  ACS CAN is committed to ensuring that our progress on critical policy issues is achieved in collaboration with key partners.  We invite you to join us in this critical dialogue and help us all save more lives from cancer. 
If you would like to become a sponsor or for more information, contact Kristy Young.
Contributions or membership payments to the American Cancer Society Cancer Action Network, Inc. are not tax deductible.